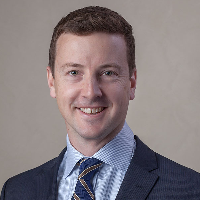 Our Adviser profile this week is Simon Shepherd from Morgans Financial in Chatswood in Sydney. Simon is a Platinum adviser with 18 client reviews at an average rating of 4.74 out of 5 stars.
1. Best thing about being a financial adviser?
Having a positive influence on people's financial and emotional wellbeing. One of the things I love most about my job is seeing the emotional transformation of my clients after we've had a productive planning meeting or working together on a solution to their problems or objectives.
2. One thing you would like to see improved or changed in the industry?
Simplify, Simplify, Simplify! The regulations and rules seem to become more complex over time.  A lot of this is due to successive governments tinkering with the rules around taxation, entitlements and super. Also, the regulations we have to operate under to provide advice require a lot of work, the value of which the clients do not often see nor benefit from - it makes the cost of providing advice unnecessarily high.  The sad result is some people who really need advice cannot afford to pay for it. 
3. The areas of their finances or economy that worry your clients the most?
The number one concern amongst my clients right now is the proposed Labor Government changes to franking credit refunds.  It's likely to have a material financial impact on many of my clients. A lot of them are self-funded retirees and are proud to not have to be on government benefits. 
4. What's the strangest question a client has ever asked you?
What car do you drive?
5. If you could get three things into consumers' heads about what advisers do or don't do what would they be?
a) We don't know the future. That means we can't predict what investments will do.  We do know what strategies generally work through many investment cycles. We know that the best way to build wealth is slowly, with patience and discipline. 
b) We don't work for free - we are professionals and - just like any other professional from whom you seek advice, such as a doctor, accountant or solicitor - we charge fees for our advice. One of the positives about the regulatory changes in our industry is there is much more transparency around the true cost of advice and the benefits of such.
c) We do the best work for our clients if see us as their trusted principal adviser. The more we know about you, the more we can help you. Our most satisfied clients tend to be the ones that we advise on all areas of their financial lives. 
6. How do you describe your job at BBQs?
I am a financial adviser specialising in retirement and estate planning. That means I work with people to make sure they are doing smart things as they approach retirement and ensuring they make the most of opportunities during their retirement.
7. What is your definition of an ideal client?
Someone who has a good idea of what they want to achieve and is prepared to put in the effort to go on the journey.  They are someone who wants to partner with us as their trusted principal adviser - so we can make the process even more valuable for them.
Article by:
Simon Shepherd
Was this helpful content?
Let others know - share and vote-up