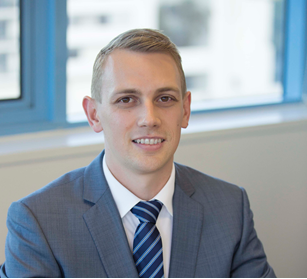 Our Adviser Profile this week is Simon Pederson, who talks about clearing up his clients uncertainty around complexity. A platinum adviser with 23 reviews at an average client rating of 97%, Simon works at Bridges Financial Services on The Sunshine Coast in Queensland.
1. Best thing about being a financial adviser?
Having a meaningful impact on the lives of my clients, closely followed by the strong relationships built overtime. 
2. One thing you would like to see improved or changed in the industry?
As a professional client adviser completing a Master of Finance at Griffith University, I have always believed that education standards is an extremely important consideration when choosing an adviser. The good news is the Government agrees and have now mandated minimum requirements for all financial advisers. It is my hope that our industry finally becomes a respected profession. I would love for my children to be proud of their father, the financial planner. 
3. The areas on their finances or economy that worry your clients the most?
Complexity and uncertainty. Whether we talking to our high net worth clients, someone about to retire or a young family, one thing stands out, and that is they all have something in their life that is causing anxiety or confusion. We are passionate about helping our clients achieve financial success by providing them with clear, straightforward and professional advice to remove whatever the concern is they have.  
4. What's the strangest question a client has ever asked you?
I am constantly being asked if I'm old enough to be an adviser. At age 33 I guess I should consider it a compliment that I still look like I'm in my teens. New clients are often quite shocked to hear I have been working in the advice industry for over 10 years now.     
5. If you could get three things into consumers' heads about what advisers do or don't do what would they be?
a) Perform miracles. The earlier you engage a good adviser and start planning, the better your chances of success will be.
b) Advice is not transactional, it should be an ongoing relationship. Overtime there will be changes in your circumstances, legislation or financial markets. Regular reviews will mean you will be best placed to minimise the impact of these changes, or ideally be able to take advantage of them.
c) Not all advisers charge commissions! Our office has been a "Fee for Service" office for the past 10 years. We clearly state what our advice fees are based on the expected hours worked and the complexity of the advice we are providing. We believe that in order to build lifelong relationships with our clients being transparent in the way we get paid is paramount. 
6. How do you describe your job at BBQs?
I know it's a bit corny bit here is my typical elevator pitch to break the ice:
25% of your life will be lived in retirement, will you have enough?
I'm Simon from Bridges Sunshine Coast and we help pre-retirees (aged 50+) who struggle with the idea of retirement and the uncertainties that follow. Typically our clients want clarification and certainty that they will be able to retire on their terms.
With quality advice and exceptional customer service we have successfully helped our clients fulfil their retirement dreams. Will you have a happy retirement?
7. Why is Bridges Sunshine Coast different to other advice businesses?
Bridges Sunshine Coast is a self-employed office that provides holistic "Fee for Service" advice. Our mission isto help families achieve their goals by providing peace of mind knowing they have a trusted team supporting them along life's journey. Our vision is to be the trusted adviser and first point of contact for all your financial and personal planning needs. Our strengths are providing exceptional service and quality advice that is truly holistic across all stages of our client's lives. Our promise is to put you, our client first.
Article by:
Simon Pederson
Was this helpful content?
Let others know - share and vote-up