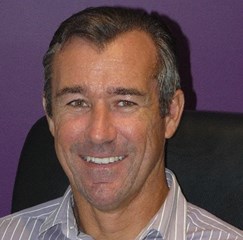 This weeks adviser Profile is Simon Boylan. Simon is a Platinum adviser with 40 client reviews with an average customer rating of 94%. He is the Principal of Zenith Financial Planning in Caringbah in Sydney.
Best thing about being a financial adviser?
The look on a client's face when they realise they can achieve what they believed they couldn't.
One thing you would like to see improved or changed in the industry?
The complete separation of advice and product.  Unfortunately, this will only come about when product providers are no longer permitted to also be advice providers, something we are unlikely to see in my lifetime.
The areas on their finances or economy that worry your clients the most?
10 years down the track, I find many people are still worried about "another GFC"
What's the strangest question a client has ever asked you?
"My mother owns her own home and my wife and I have lived there since we were married, she has little other assets.  I am retired and own 6 properties and we don't want to sell Mum's house.  Surely she is entitled to a Hardship Claim so the Government pays for her Aged care?"
If you could get three things into consumers' heads about what advisers do or don't do what would they be?
a) I am not an investment adviser;
b) I do not have a crystal ball;
c) There is no magic potion to reduce your tax/make you rich/get you an Age Pension/get high returns with no risk.
How do you describe your job at BBQs?
I keep my mouth shut and make sure nobody pours beer on the hotplate.
Was this helpful content?
Let others know - share and vote-up