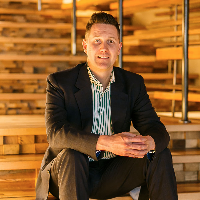 Our Adviser Profile this week is Scott Malcolm. Scott and his team aim to create a solution tailored toward your overall life goals. A Platinum adviser with 56 reviews and an average client rating of 4.88 out of 5 stars, Scott is the Owner and Director of Money Mechanics, and services clients in Melbourne and Canberra.
1. Best thing about being a financial adviser?
The privileged position of exploring clients situations and discussing what they have often not expressed to another person before.  I enjoy helping to empower people get to an outcome in life they are after and gain a better understanding of money.
2. One thing you would like to see improved or changed in the industry?
The complexity and confusion often faced by clients and consumers of financial services and advice.  I would love to see simplicity in terminology used and a requirement for people in the sector to speak in plain language rather than finance jargon.
3. The areas on their finances or economy that worry your clients the most?
My clients are often concerned most about change.  Be it change in the economy, with Superannuation or Centrelink Legislation or change in market performance from the share markets to interest rate returns.
4. What's the strangest question a client has ever asked you?
"Are you as related Will Anderson?"  The simple answer is no, but apparently we have a likeness, unfortunately I am not that funny.  
5. If you could get three things into consumers' heads about what advisers do or don't do what would they be?
a) Advisers are just that, we provide advice. What you do with that advice is ultimately up to you as a consumer and is your choice.
b) Advisers can be a guide and educator for you.  They can act as a sounding board for any financial or money questions or issues you are working through and should be able to educate and empower you to achieve a confident decision and outcome.
c) It may be a little contentious but as a consumer you have a right to choose the best adviser for your situation.  The process to change financial advisers can be a simple one, if you are not getting what you would like from your current engagement and work with your Adviser it is your money so empower yourself and go and get a second opinion.
6. How do you describe your job at BBQs?
I am a Money Mechanic…. I help client unpack their money stuff in the context of their life and goals.
Article by:
Scott Malcolm
Was this helpful content?
Let others know - share and vote-up