Our Adviser Profile this week is Ryan Walker, a Platinum adviser with 17 client reviews and an average customer rating of 4.98 out of 5 Stars. Ryan is a CFP and Mortgage Broker from Shire Financial Planning in Sutherland in Sydney and loves partnering with people to help get them to where they want to be.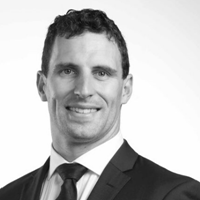 Best thing about being a financial adviser?
Getting to know new people and hear their stories, where they are in life, how they go there and where they want to be in the future. Everyone has a different path and has different things in life they want to achieve. Partnering with these people to help get them to where they want to be is the best thing about being a financial adviser.
One thing you would like to see improved or changed in the industry?
Fully tax-deductible financial advice.
The areas on their finances or economy that worry your clients the most?
Not having enough for retirement with the rising cost of living and their desired retirement lifestyle.
What's the strangest question a client has ever asked you?
If they can pay for financial advice with Bitcoin.
If you could get three things into consumers' heads about what advisers do or don't do what would they be?
a) Good advisers will coach, educate, guide you and answer your financial questions no matter how simple, complex or even silly they might seem.
b) Advisers do not sell products. They sell their advice, expertise and financial strategies to put you in a better financial position. Any product recommendations are a by-product to good advice.
c) Seeing an adviser does not mean 'handing over your super'. It means having a look at your overall financial position to see if you can do something different to get ahead.
How do you describe your job at BBQs?
I look at 'the big picture' to see where your finances are at right now compared to where you want them to be.
Using my giant custom-made white board in my office, we look at your income, expenses, assets and liabilities to see what we can do to get you in a better financial position and reduce any risks.
How do I know if I need a financial adviser?
The first appointment is generally at the expense of the adviser. Feel free to sit down with 2-3 before determining if you want or need a financial adviser. Ask them how they may be able to put you in a better financial position and how that position benefits you long term. If you feel the benefit outweighs the cost, then it may be worth your while obtaining advice.
How do I get advice on buying property and my mortgages?
            Seek a financial adviser who is also a qualified mortgage broker and property buyer's agent to obtain advice on a wider range of your financial needs.
Was this helpful content?
Let others know - share and vote-up