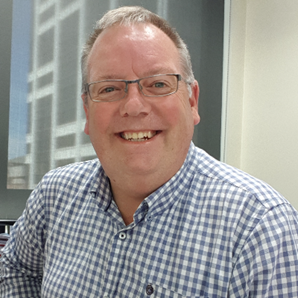 Our Adviser Profile this week is Rod Johnstone, a Platinum adviser with 11 client reviews and an average customer rating of 4.8 out of 5 Stars. Rod is a CFP and Retirement Specialist at B&W Additions in Melbourne's CBD and wants to make the planning process as straightforward as possible.
Best thing about being a financial adviser?
Talking to people, guiding them and helping people make the most from their usually limited financial resources
One thing you would like to see improved or changed in the industry?
I think that transparency and simplicity in all things is important so that clients can understand and know the services, products, fees and charges.  I also think that education in schools needs to prepare kids for finances in the real world, so they are not coming into adult life not knowing anything about how money works.  I think the industry needs to do more on this front too.        
The areas on their finances or economy that worry your clients the most?
I think most people are simply wanting to get the "good value" out of the money that they have and that includes in mortgages, superannuation, insurance and aged care as well as in many other areas of life.    
What's the strangest question a client has ever asked you?
Hard to pinpoint one, but I did have one client asked if they should give their super to a former ambulance driver to manage for them.  And another client asked about investing in a fund that guaranteed 22%pa.  Most questions, strange or not, have a basis of seeking better understanding so I don't mind what I am asked.  
If you could get three things into consumers' heads about what advisers do or don't do what would they be?
a) For every 1 adviser that you read about doing the wrong thing, there are another 99 advisers you don't hear about, doing the right thing.
b) Good returns do not come without risks.       
c) Real wealth that lasts is usually grown over time, and is well managed. Small but regular savings accrue wealth to work with.       
How do you describe your job at BBQs?
I'm a financial adviser, I help people understand finance by trying to reduce the complexity in choices and improve certainty around outcomes.  It's really about making good decisions and making regular allocations to growing wealth.
When should I see a Financial Adviser?
It is important to seek advice during any major decision or life event.  Just so that you are sure you are optimising the situation at hand.   It might be on buying a car or property, or having a baby, reaching retirement, assisting parents with Aged care, kids reaching 18 and starting work, getting married or divorced, death of family members, retrenched from work, changing occupation, relocating where you live, etc, etc.  If you understand the implications of your decisions then you can make better decisions for all concerned...before taking action.  Don't shoot first and ask questions later, as some things just cannot be undone.
Article by:
Rodney Johnstone
Was this helpful content?
Let others know - share and vote-up