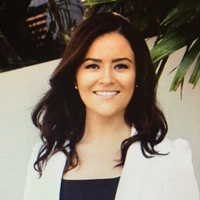 This week we profile Noni Long, a Platinum adviser with 20 client reviews and a average client rating of 4.89 out of 5 stars. Noni, who gets tremendous satisfaction in witnessing clients joy when they achieve their goals, is the Director of Hello Wealth in Newport, NSW.
1. Best thing about being a financial adviser?
I derive tremendous satisfaction in witnessing clients joy when they achieve their goals.
Just recently I helped a lovely lady increase her pension income by $17,000 per year, plus we doubled her age pension.
Another couple thought they would have to keep working for another three years. With appropriate strategies they saved $90,000 in tax and fees which enabled them to retire this June.
I don't know any other career that offers such life changing options. Client's happiness and peace of mind is priceless to me.
2. One thing you would like to see improved or changed in the industry?
The Royal Commission is the change that was needed in the industry for many years. Advice is about client's livelihoods first and foremost.  
After working in corporate positions for 16 years Icreated a strong point of difference with Hello Wealth; a financial planning philosophy of integrity, trust and compassion resonating strongly with my own core values.
3. The areas on their finances or economy that worry your clients the most?
Every client is different, however investment returns pre and post retirement are the highest priority. Clients want peace of mind that their life savings will last their lifetime.
I always ensure investments meet their risk comfort level while keeping stable returns front of mind. There are ways to protect client's capital, and ways to provide a set monthly income for their longevity, regardless of how long their capital should last.
4. What's the strangest question a client has ever asked you?
I genuinely haven't had a strange question.
Each client's history and finances are unique to them, so every question is relative and a great sign that they're immersed in planning their future.
5. If you could get three things into consumers' heads about what advisers do or don't do what would they be?
a) We help you achieve your financial goals and future lifestyle aspirations.
b) We do this by researching financial legislation to personalise strategies that will          improve your current wealth and achieve those goals and aspirations.
c) We don't do tax returns. Accountant's look backwards to review taxation, while Financial Advisers look forward to improve your finances, which can include improving tax outcomes.
Was this helpful content?
Let others know - share and vote-up