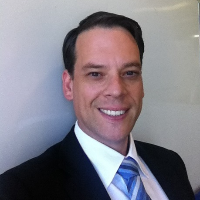 1. Best thing about being a financial adviser?
As a retirement planner, it is satisfying to help people retire with the freedom to live life the way they want to. Freedom requires planning. We have the privilege of meeting with clients in the lead up to retirement and assisting them plan for this milestone.
2. One thing you would like to see improved or changed in the industry?
Professionalism. Industry standards for education need to be lifted, and conflicts of interest need to be removed. 
We are on the journey but it will take some time yet.
3. The areas on their finances or economy that worry your clients the most?
Most retirees are in the drawdown phase of their superannuation asset therefore, common areas of worry involve volatility with the share market. It is important during this phase that sequencing risk is appropriately managed so that growth assets are not being sold during a downturn in markets.
We favour an investment approach that minimises this risk for retirees.
4. What's the strangest question a client has ever asked you?
Not really a question, however I do recall during 2007/08 a potential client cashing out his superannuation to purchase Gold bullion and a suitable safe to keep it in! 
5. If you could get three things into consumers' heads about what advisers do or don't do what would they be?
a) Financial Planners should act in your best interests only 
b) The best advice outcomes are typically achieved over long periods of time by partnering with a financial planner. There will be good times and bad, it is that journey together and the navigation provided by the adviser that makes all of the difference.
c) There is a cost to access quality financial advice. That may be an ongoing fee or an upfront fee or combination. Personal financial advice is not free.
6. How do you describe your job at BBQs? 
I help people make decisions about when to retire and how to manage their money in retirement.  I deal mainly with superannuation and defined benefit schemes.
Was this helpful content?
Let others know - share and vote-up