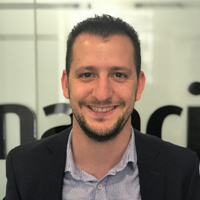 Our Adviser Profile this week is Mish Blecher, co-founder of 360 Financial Strategists in Hawthorn, Victoria. Mish has 74 reviews with an impressive average client rating of 4.98 out of 5 stars.
1. Best thing about being a financial adviser?
Being able to help clients achieve their financial goals both inside of super & outside and give them the ability to live a financially stable and free life
2. One thing you would like to see improved or changed in the industry?
Make the everyday mums and dad know what we do and how we help them, and show that we don't only deal with high net worth clients and that everybody benefits from seeing a financial adviser whether it be simple budgeting and helping save up for a home to investing their money outside super and creating a passive income.
3. The areas on their finances or economy that worry your clients the most?
The stability of the property market and the ability to create wealth including high cost of living.
4. What's the strangest question a client has ever asked you?
Client has $200k in super, aged 62, wants to live off $100k pa in retirement?
5. If you could get three things into consumers' heads about what advisers do or don't do what would they be?
a) We help clients invest outside super to create a passive income before retirement and also give them the ability to fund private school education via a passive income investments.
b) We don't give advice on bitcoin or crypto currency
c) We can't guarantee 10% returns per annum without any volatility or risk.
6. How do you describe your job at BBQs?
We create wealth both inside super and outside super and also ensure that income continues should injury or illness occur in the family
Was this helpful content?
Let others know - share and vote-up