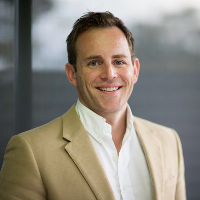 Adviser Ratings profiles Michael Bishop, a Platinum Adviser with 88 reviews and an average customer rating of 98%. Michael works out of Godfrey Pembroke Financial Consultants in Adelaide.
1. Best thing about being a financial adviser?
Meeting so many wonderful people and their families and being a part of their lives over many many years
2. One thing you would like to see improved or changed in the industry?
Greater regulation to ensure all investment advice is 100% client oriented, with increased disclosure requirements across all segments, accounting, financial advice, mortgage broking and property advice.
3. The areas on their finances or economy that worry your clients the most?
How their children will be able to afford housing
4. What's the strangest question a client has ever asked you?
I have a lot of clients ask what happens to them, and who will help them, if I die! But I have come to appreciate that it is a fair question, as clients have entrusted us as the custodians of their financial lives and it is a major component of one's life, and they might be so willing to trust others with this aspect.
5. If you could get three things into consumers' heads about what advisers do or don't do what would they be?
a)    Advisers cannot control everything BUT they can ensure the client understands what is controllable and what isn't, so the client is armed to make the best decisions now and in the future
b)    Advisers can do all the things a coach can do – challenge your thinking, keep you accountable, help you improve, guide you to take advantage of opportunities, highlight strengths and weakness
c)    Advisers can open your horizons to investments and strategies that would otherwise have not been uncovered or considered
6. How do you describe your job at BBQs?
We help clients do the right things at the right stage of their financial lives, whether it be a young family needing insurance, Wills and growth oriented super, to retirees needing to take their savings to replace their income throughout retirement while protecting capital from the unforeseen.
Article by:
Michael Bishop
Was this helpful content?
Let others know - share and vote-up