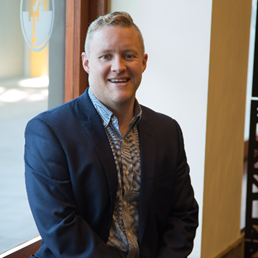 Our Adviser Profile this week is Matt Hale, a Platinum adviser with 15 client reviews with an average client rating of 99%. Matt is a Senior Financial Adviser and Director at Rising Tide Financial Services, in Melbourne.
Best thing about being a financial adviser?
The thing I love most about being a financial adviser is seeing our clients achieve their dreams – it's a great feeling! There's so much variety in this line of work and I also get to meet a wide range of people, which is always enjoyable.
One thing you would like to see improved or changed in the industry?
I think financial advisers tend to a bad rap in the media, so I'd really like to see less negative press and more publicity around the amazing outcomes advisers help their clients to achieve.
The areas on their finances or economy that worry your clients the most?
For most of my clients, their biggest financial and economic concerns are the ever-growing issue of housing affordability in Melbourne, and of course what types of insurance they need.
What's the strangest question a client has ever asked you?
It's a tough call to make, but I think the strangest question I've ever been asked was by a client who wanted to know how quickly I could get her husband's life insurance in place… She was grinning like a Cheshire cat!
If you could get three things into consumers' heads about what advisers do or don't do what would they be?
a) Financial advisers are here to help – that's what we do! We know that navigating through finances and taxes is challenging.
b) We know that your privacy is important, and we'll always respect that. You can rest assured that we'll never share your information with any third parties or your friends & family that you refer to us.
c) An effective financial management plan doesn't need to be complicated, and more often than not, the most sound recommendation a financial advisor will give is to keep it simple.
How do you describe your job at BBQs?
My job is to educate people how to effectively manage their money, alongside keeping them accountable so that they can achieve their financial dreams.
Was this helpful content?
Let others know - share and vote-up