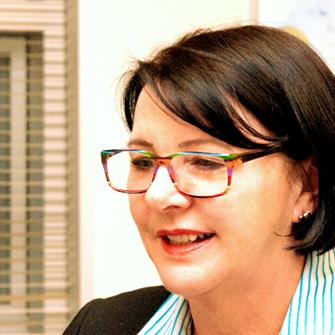 Our Adviser Profile this week is Lynette Murray, a Platinum adviser with over 20 years experience as an adviser and the author of "Pretty Rich", a light-hearted, practical and humorous guide to behavioural finance and your money personality. Lynette founded ActonFinancialPlanning in Wanniassa, ACT and has 20 client reviews and an average client rating of 4.75 out of 5 Stars.
1. Best thing about being a financial adviser?
Working with people, seeing their circumstances improve, sharing the journey, really getting to know them.
2. One thing you would like to see improved or changed in the industry?
The de-coupling of financial advice from the product providers, and the rise of true independence in the product research space.
3. The areas on their finances or economy that worry your clients the most?
How to get a grip on their spending so they can save for a home. Preparing for retirement and knowing if they are really ready. What financial things don't I know that I need to know.
4. What's the strangest question a client has ever asked you?
I've been an adviser for more than 20 years, and nothing actually stands out. I think it's important to create an environment where any relevant question can be asked.
5. If you could get three things into consumers' heads about what advisers do or don't do what would they be?
a) Don't leave it until the last minute to get advice, the sooner you get advice the better you chance of maximising it's value.
b) The better we understand you, the better the advice. The 'best investment in the world' could be the worst investment for you. Financial Advice is all about understanding you, what you want, and where you want to go. So matching the advice to your personal circumstances is key.
c) Talking to an adviser can help you understand your financial roadblocks, and what you might do to avoid or navigate around them, especially at times of high emotion, like births, deaths, marriages, divorce.
6. How do you describe your job at BBQs?
I work with people to make sure they are aware their options along their financial journey from their first home...to their nursing home, and all stops in between.
7. What would you say has been your greatest professional challenge?
It's also the most rewarding, it would be writing Pretty Rich, a book about understanding your Money Personality and how that impacts on your success (or otherwise).
Sick of arguing about money? Baffled by the way your partner thinks about finances? Tired of trying to reign in your spending without success? It's not your fault, you just don't have the appropriate strategies for your money personality.
I have seen many people with these issues, and plenty of couples who can't see eye to eye over their family finances, and our meetings often ended with "I wish I could get xxx to come and see you, this is just what they need". So I decided to write a book about it.
Out of the mouths of babes! I thought it would take 6 months...it took 24. But now, I'm really glad I stayed with it, it's great to be able to give people a useful tool to springboard their finances.
Article by:
Lynette Murray
Was this helpful content?
Let others know - share and vote-up