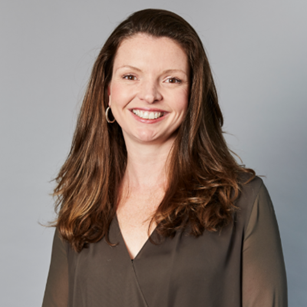 Our Adviser Profile this week is Lee Nickelson, who is passionate about creating a world where her two daughters can grow up to receive every opportunity in life. A CFP qualified adviser from Income Solutions in Richmond, Victoria, Lee is a Gold adviser with 8 client reviews, with an average client rating of 4.92 out of 5 stars.
Best thing about being a financial adviser?
I love being able to make a difference in my client's lives, helping them feel secure, confident and optimistic about their future. 
It consistently strikes me that the most value I add for clients is not the investment strategy or products I recommend, though this is of course important. It is encouraging clients to reach their dreams - take the risk and ask for a pay rise; discuss the pros and cons of the journey toward their forever home (yes, it is ok to rent for a year whilst you look); you canafford that holiday you have been saving for so go book it.  Being a part of my client's long-term journey is the most rewarding aspect I find about being a Financial Adviser.
One thing you would like to see improved or changed in the industry?
Public perception about the value of advice.  There are so many good news stories out there of ethical advisers assisting clients in so many ways, but instead, the bad news (bad advice stories) sell.  Adviser Ratings does a fantastic job giving clients a platform to express their thanks via their review rating system, we need to get more of this positivity out into the public perception.
The areas on their finances or economy that worry your clients the most?
A common theme is the realisation that they need a plan and don't know where to start.  How much should I be saving?  Am I on track?  What does all this investment terminology mean?
In order to solve these concerns, we firstly work together to clarify and prioritise what is most important to them.  Is it an early retirement date, the must have annual trip to Bali or determining the affordability of accepting employment with less stress (read less pay).  This allows me to create a straightforward and easy to understand plan with clear explanation of how the strategies will help reach their goals. 
What's the strangest question a client has ever asked you?
The questions can be so varied!  Can I claim this <insert not in your wildest dreams item>?  Do I have to pay to see you?   Should I notify Centrelink my bank balance has changed by $5? The list goes on!
If you could get three things into consumers' heads about what advisers do or don't do what would they be?
a) I often get asked whether I receive investment commissions or kickbacks to recommend a product. Our business operates on a Fee for Service model meaning I get paid via an agreed fee which is based on time taken to provide the advice and value received from the strategies.
b) Securing your financial future is made up of small, continual, achievable steps in the right direction, very similar to the tortoise beating the hare. I don't have a crystal ball to predict the stock market nor do I promise inflated, unachievable returns to get your business. 
c) A good adviser is there for the long term with a relationship built on trust. They are invested in what you want, seeing you happy at each catch up, supporting your journey through relationships, family, employment progression and into retirement.   
How do you describe your job at BBQs?
When I say I am a Financial Adviser, the usual response is a quizzical look.  I then explain that I really enjoy my job, as I help people achieve things they never thought possible, through appropriate planning.  
7.   What are you passionate about?
I am passionate about creating a world where my two daughters can grow up to receive every opportunity in life. This in turn drives my passion for financial planning for women. To educate, empower and encourage financial literacy in women is so important given 8 out of 10 will at some stage in their lives be left managing their finances solely.
Article by:
Lee Nickelson
Was this helpful content?
Let others know - share and vote-up