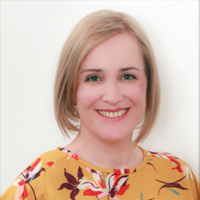 Our Adviser Profile this week is Kristin Bishop, a Platinum Adviser with 17 client reviews and an average customer rating of 98%. Kristin is from Fresh Financial Solutions in Ferntree Gully in Vic.
1. Best thing about being a financial adviser?
Making a real and measurable difference in people's lives on a daily basis.  Whether I've come up with a simple solution to a problem a new client's been worrying about for years or I'm helping someone claim on the insurance I advised them to take out years ago, to name a couple of examples.
2. One thing you would like to see improved or changed in the industry?
I completely support the recent and imminent changes in our industry which have raised our accountability and education standards.  The main thing I'd like to change is the number of Australians making the time to go and see a Financial Adviser and finding out what one of us can do for them.
3. The areas on their finances or economy that worry your clients the most?
It's probably mostly about the future for their children or grandchildren - their ability to buy and pay off their own home, for example.
4. What's the strangest question a client has ever asked you?
"How do I leave half my life insurance to my wife and half to my girlfriend without either of them finding out?"
5. If you could get three things into consumers' heads about what advisers do or don't do what would they be?
a)        You have to agree to any and all fees before we can charge them - we won't spring a huge bill on you out of nowhere.
b)       It is absolutely worth one hour of your time, no matter who you are, to go and see a Financial Adviser and talk through your financial situation - they may be able to identify things you haven't thought of on your own.
c)      We are not just for wealthy clients, most average Australians would benefit from Financial Advice.
6. How do you describe your job at BBQs?
Mostly I don't talk about my work in social settings, but if someone was truly interested I would say that I'm a Financial Manager for my clients, taking all the stress and paperwork off their desks onto mine and giving them the information they need to make good financial decisions.
Article by:
Kristin Bishop
Was this helpful content?
Let others know - share and vote-up