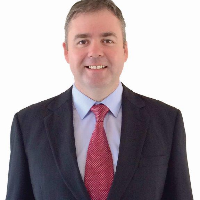 Our Adviser Profile this week is Kevin Malcolm, a Platinum Adviser with 32 reviews and an average client rating of 4.66 out of 5 Stars. Kevin says his greatest satisfaction is helping people understand their finances and becoming financially confident. He advises at Bridges Financial Services in Cleveland, Queensland.
1. Best thing about being a financial adviser?
Being in a position to help clients understand financial basics and build their money management skills while seeing their debt levels reduce and the savings levels increase at every review meeting.
2. One thing you would like to see improved or changed in the industry?
Less negative press about Financial Advisers and lack of value they believe we add to our client's lives. Our clients truly value and appreciate what we do with them.
3. The areas on their finances or economy that worry your clients the most?
Uncertainty around all the changes made to Superannuation and Pensions. It is important that we reach a consistent approach. My clients just want to be able to plan without the goal posts shifting on them all the time.
4. What's the strangest question a client has ever asked you?
I had a  retired multi-millionaire who, when buying has last car asked which of the Daewoo models he should consider. He could have had any model of any car he wished for.
5. If you could get three things into consumers' heads about what advisers do or don't do what would they be?
a) Advisers are on the journey with them through to Retirement and beyond.
b) Advisers want to involve the client's family members, so they can see for themselves that Mum & Dad are being cared for and have a financial expert on their side.
c) Advisers really care for the clients. We only take on clients that we like and that we can help financially so we really enjoy meeting with them and being a part of their financial success.
6. How do you describe your job at BBQs?
Part Financial Counselor, part life coach, part investment manager and part sounding board.
Article by:
Kevin Malcolm
Was this helpful content?
Let others know - share and vote-up