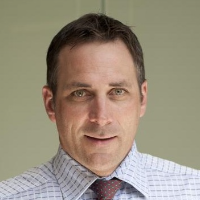 Julian Battistella is a Platinum Adviser with 65 reviews and an average customer rating of 97%. Julian established Battistella Financial Services in 2007, which is located in Malvern in Melbourne.
1. Best thing about being a financial adviser?
Over time, our relationship with our clients gets stronger and deeper.  It is incredibly rewarding to see how we have helped our clients achieve their objectives regardless of the ups and downs experienced over the journey.  Investment returns become secondary to the peace of mind clients take from a long term client adviser relationship.
2. One thing you would like to see improved or changed in the industry?
Doctors, Lawyers and Accountants don't seem to publicly criticise each other.  I would like to see a day when such professionalism is also on public display within the Australian Funds Management Industry.  As far as the profession of financial planning is concerned, we have come a long way from the 80s when door to door salesman were selling whole of life policies to unsuspecting customers.  I am supremely confident Financial Planning will become a highly regarded profession in the not too distant future and am motivated by this in every client interaction I am involved in.
3. The areas on their finances or economy that worry your clients the most?
It always fascinates me to see how excited some clients get from owning and managing direct shares when they first start being involved in their portfolio.  Over time, many of these investors start to realise managing a share portfolio can become quite boring as not a great deal changes over the long term.  Shares go up and down depending on how much noise is about.  Long term, a diversified share portfolio beats all but the lucky few speculators who actually beat the market. 
4. What's the strangest question a client has ever asked you?
More of a statement I guess, but a client once challenged me on the merits of investing in shares.  They had attended a direct property seminar and were told by the speaker that every share trade delivers a winner and a loser.  "So why would I want to invest in shares".
Without doubt the most common question I get is, "how much money do you think I need to live off each year".  It beggars believe that anyone would think I could answer such a question.  Of course, how much you need to spend each year depends on how you spend your money and on what you spend your money.  Some clients want the best of everything whilst others are more careful and watch every dollar they spend.  Neither is right or wrong and how much money you have is often irrelevant.  We have some clients with multi-million dollar portfolios' who hardly spend anything, whilst others with significantly less spend much more each year.  
5. If you could get three things into consumers' heads about what advisers do or don't do what would they be?
a)  A quality financial planner assists their clients to meet their own unique goals and objectives.    
 b) What is right for one person is not necessarily right for another.  So I caution anyone against taking advice from well-meaning family and friends.  I would never advise anyone what they should do without first undertaking a detailed analysis of their situation, and properly understanding what they are seeking to achieve.  No point saving a whole lot of tax, only to discover the investment ends up worthless or frozen for years to come!
Family and friends are very special and money should never be the cause of destroying a lifelong relationship
c)   No matter how good a financial planner is, they cannot do everything.  A good planner has relationships with a number of other professionals to ensure their clients to receive the best advice possible.  And of course – anyone who claims they can personally provide stockbroking and financial planning advice is never going to be as effective as two specialists working together.    
6. How do you describe your job at Battistella Financial Services?
I have worked in Financial Planning since I was 23 years of age – and I am now 45.  Having worked in large institutions for the first 15 years of my Financial Planning career, I moved into my own practice in 2007 and have never looked back.  I get to pick and choose who I want as a client, and I get to employ the best staff I can find.  I decided to move our client base to pure flat dollar fee for service way back in 2010 and as the business owner, we implemented this immediately.  Being able to make decisions for the benefit of our clients without the bureaucracy of a large institution is incredibly liberating.  
7. Why would a client appoint a financial planner to assist them to manage their affairs?
Many of our clients appoint us because they recognise they need a trusted adviser to assist them in good times and bad.  We recently had a client pass away.  The surviving spouse was understandably devastated as they were very much in love and the loss was very sudden.  As she had always relied on her husband to manage their finances, we immediately stepped into that role and sorted out everything she needed sorted out.  Without us, I really don't know what she would have done. 
Article by:
Julian Battistella
Was this helpful content?
Let others know - share and vote-up