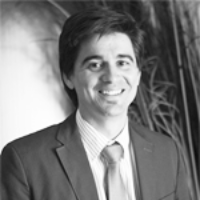 Our Adviser Profile this week is Jason Cook. Jason is a Gold adviser with 15 client reviews with an average client rating of 100%. Jason is Director and Senior Financial Planner, at WB Financial Woolloongabba Central, in Brisbane, Queensland.
Best thing about being a financial adviser?
Getting down to people's "Why". Often, this is an emotionally-charged exercise; though, once we've been through the exercise, I can see the emancipation that results from this. The tangible and quantitative goals just flow from this point, and the rest is just numbers. Every client of mine is firstly a person – it's not a transaction for me; and I love the strong bond that results from this. 
One thing you would like to see improved or changed in the industry?
There is still a long way to go in educating clients on the value of advice. It's slowly changing, but we need to amplify the message -- and be persistent with this -- about what it is that we do; and how this can transform a person's life.
The areas on their finances or economy that worry your clients the most?
The constant changes to legislation, particularly around superannuation, are a frustration. Understandably, it becomes difficult for clients to absorb the ongoing changes; and clients are, in turn, less willing to commit to a system where the political risk around this commitment is high. Using Superannuation as a method for growing wealth provides an excellent opportunity for most people, however the certainty around this system is put into question all too regularly. 
What's the strangest question a client has ever asked you?
A late 20-something on slightly above-average income, with little in the way of assets, asked, "Can I retire in 5 years time?". What appears strange to me as a Financial Adviser, is simply not so strange to a person outside of the industry, and I understand that; given my time in the finance sector. To this, simple-yet-loaded (strange) question; I respond, with a simple-yet-loaded answer: "What are you prepared to put in?". Nothing is impossible, and I can show you how, but can you achieve this; how much effort will you give it?
If you could get three things into consumers' heads about what advisers do or don't do what would they be?
a) Financial Advisers look forward into the future. This is not a profession that completes a transaction, based on something that happens in the past – therein lies the difference between what you may think is Advice; and what Advice really is.
b) Financial Advisers don't sell products. Financial Advisers formulate Strategies, using quantitative and qualitative data. It's not always about the money; it's about what's important to you.
c) Whilst we, as Advisers, can develop effective strategies for growing and protecting wealth, we can't do this without 'buy-in' from the client. Often cashflow and spending habits have a large impact on future wealth; and whilst we can offer guidance and monitoring around this important aspect of a household's financials, clients have to take some responsibility for keeping this in order. That simple-yet-loaded answer: "What are you prepared to put in?".
How do you describe your job at BBQs?
I'm a Specialist Adviser in Self-Managed Superannuation Funds, and Small Business Protection Strategies. I recommend optimal business/individual lifestyle strategies, and ensure that the strategy is safeguarded through adequate Protection cover – essentially, I provide holistic business and individual strategies; encompassing investments, cashflow management, your future (superannuation), and the protection of the entire strategy.

Was this helpful content?
Let others know - share and vote-up