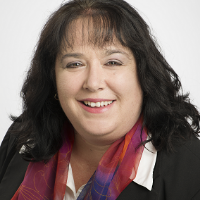 Our Adviser Profile this week is Helga Baxter, a Platinum Adviser with 7 client reviews and an average customer rating of 95%. Helga is the Financial Planning Director at Crosby Dalwood in Kent Town in Adelaide and was named Count Financial's Financial Adviser of the Year for 2016.
1. Best thing about being a financial adviser?
It's very rewarding to see the positive difference I can make to my clients lives.  Also, every day and every client is different.
2. One thing you would like to see improved or changed in the industry?
The public's understanding of what it is a good financial planner does.  The strategic advice we give can be far more important than product advice, and at times it's the only advice a client needs.
3. What areas of their finances, or issues in the economy, worry your clients the most?
Whether their savings are enough to see them through retirement. 
Volatile stock markets. 
4. What's the strangest question a client has ever asked you?
I was asked by an overseas Power of Attorney of one of my clients to visit the two aged care facilities that had offered his father a place, take photos of the rooms, measure the rooms and look at the menu's.
5. If you could get three things into consumers' heads about what advisers do or don't do what would they be?
a) It's not just about shares and other investments;
b) It's all about meeting your goals and your preferred lifestyle;
c) We coach and guide you to make great financial decisions.
6. How do you describe your job at BBQs?
I help clients make the most of their money, work through their goals, and suggest strategies which are often a different way of doing things (which results in them improving their financial situation).
7. What have been your recent achievements?
2016 – Count Financial's Adviser of The Year
2016 – Finalist in Money Management's Fund Manager of The Year – Financial Adviser of The Year Award
2016 – Finalist in Money Management's Women in Financial Services – Financial Planner of the Year Award
8. How do you give back to the community?
Treasurer of the Nairne-Bremer United Football Club since 2014
Member of Count's Women in Advice Committee
Count Charitable Foundation Advisory Board Committee Member
Member of Commsec's Advisory Council
Was this helpful content?
Let others know - share and vote-up