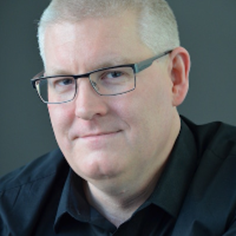 Our Adviser Profile this week is Fergus Hardingham, a Platinum adviser with 9 reviews and an average customer rating of 99%. Fergus is the Director of FM Financial Solutions, a business he co-founded in 2004, which operates out of Pyrmont in the heart of Sydney.
Best thing about being a financial adviser?
The ability to apply technical knowledge, life experience and empathy to our client's problems and design solutions to help our clients achieve their objectives with as much certainty as possible, and see our clients live a comfortable and financially secure life with fewer worries.
Receiving a bottle of wine from a client purchased when they were last in Italy or a postcard from another client during their travels reinforces how successful our advice has been.
One thing you would like to see improved or changed in the industry?
The removal of conflicted remuneration models and the regulation of real estate as a financial asset by ASIC.
The areas on their finances or economy that worry your clients the most?
Excessive levels of debt correlated to excessive asset price inflation – increasing the risks of the next GFC, combined with the concern that our client's children will not be able to afford a home of their own nor have employment certainty.
What's the strangest question a client has ever asked you?
Q: "do you enjoy being a financial planner"?
A: my response was yes to the parts of my role which help clients get to where they want to be.
If you could get three things into consumers' heads about what advisers do or don't do what would they be?
a) Advisers DO: provide advice, but clients make the decision to take the advice or not / Advisers DON'T: have the ability to know the future.
b) Advisers DO: help motivated clients to 'better' their situation and increase the potential to achieve goals and objectives / Advisers DON'T: provide their experience and technical skill and knowledge for free and clients should acknowledge that quality advice must be properly paid for.
c) Advisers DO: advise clients on a wide range of areas (from cash & debt management to estate planning, personal risk planning, investment and social security and tax and structures / Advisers DON'T (or should not): act as fund managers who have a dedicated skill set and vast resources compared to financial advisers / planners.
How do you describe your job at BBQs?
"As a Financial Planner I help clients to achieve their life and financial goals and objectives with as much certainty as possible.
Q: can you tell me what your fees are?
This is a standard question and understandable question, however without knowing a client's circumstances and objectives and complexities how can one provide a fee estimate of any value to the client without first having the opportunity to DISCOVER the client's circumstances and objectives and complexities.  This takes an advisers' time (usually many hours) and the adviser should be remunerated for their time and efforts.
Article by:
Fergus Hardingham
Was this helpful content?
Let others know - share and vote-up