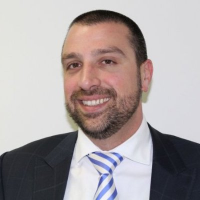 Our Adviser Profile this week is Dom Morello, a Gold Adviser with an average client rating of 97%. Dom is an adviser at DNM Group Private Wealth in North Melbourne in Victoria.
Best thing about being a financial adviser?
I like helping people achieve financial security. But most of all I like the client interaction and to watch people develop towards growing their businesses and personal wealth. As a small business owner l also like the flexibility this career gives me as l am able to work from home or on the road which gives me extra quality time with family.
One thing you would like to see improved or changed in the industry?
I would like to see less compliance and less red tape in the industry which just adds costs and unfortunately restricts advice to those really need it but can't afford it. Also I think the industry needs more truly independent advice. 
The areas on their finances or economy that worry your clients the most?
My clients are mostly concerned with cash flow and the low rates of return on investments. They want to know they have a secure future. Another hot topic with most of my senior clients is them wanting better financial security in retirement. 
What's the strangest question a client has ever asked you?
There is no such thing as a strange question! I consider all questions a challenge.
If you could get three things into consumers' heads about what advisers do or don't do what would they be?
a) We don't sell product, we provide services and sometimes people associate that with high cost and unnecessary add on's they don't need.
b) The clients sometime don't understand that it's a team effort between the advisor and them. We can give out an abundance of advice and information but ultimately it's up to the client to implement.
c) That the client and advisor are in this together, we can't predict the future so safe guarding and protecting assets from the start is a step in the right direction.
How do you describe your job at BBQs?
dnm group is a boutique chartered accounting firm specialising in business, financial and tax advice for small to medium-sized businesses and high net worth individuals.
This family run firm has helped hundreds of Australians and Melbournians launch their businesses, save on tax, protect their interests, and achieve great commercial success. Similarly we've helped many individuals structure their assets, incomes and investments to help meet their financial goals.
We are passionate about people and helping them achieve their financial goals.
Was this helpful content?
Let others know - share and vote-up