Our Adviser Profile this week is David Dall, a Platinum Adviser with 134 client reviews and an average customer rating of 4.59 out of 5 stars. David advises from Shaw and Partners in Adelaide, SA.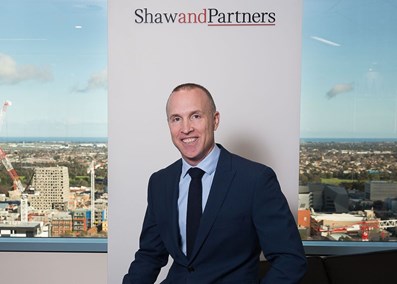 1. Best thing about being a financial adviser?
Definitely building relationships with clients. Over my career of nearly 22 years, I have spent considerable time with my clients, getting to know them – from their financial goals to their day-to-day lives. When I speak to someone often, the conversation runs both ways and has a casual yet trusting feel to it. I always strive to understand and then help the client with their investments to the best of my ability.
2. One thing you would like to see improved or changed in the industry?
I believe the fee that you charge should match the exertion. I have seen some competitor's charges and feel some are charging in excess of the exertion.
Also, your Financial Adviser should be calling you to discuss your portfolio regardless of whether it's to transact, discuss some ideas or just simply assure you that you are invested in the right asset allocation and stock selection to meet your needs. If you have not heard from your Adviser in a while, or feel like they have invested your money and have never contacted you since, you should question if they are right for you.
3. The areas on their finances or economy that worry your clients the most?
Leading into the Federal Election on May 18th, the most common concern with clients was definitely the possibility of losing their franking credits.
Part of my job is to ensure clients are confident with their finances and for me to provide guidance and education. I encourage clients to discuss any concern they may have with their Adviser as investments can be altered to match a client's preferred risk level.
Right now client conversations centre on the likely investment growth from Australian investments relative to expected global investment returns.
The low interest rate environment is another common conversation I am currently discussing with clients.
4. What's the strangest question a client has ever asked you?
Over the years, a few clients have asked to buy low and sell high. That is probably a reasonable question for any client and of course is something any good Adviser would be happy to discuss.
5. If you could get three things into consumers' heads about what advisers do or don't do what would they be?
a) Buy and sell purely for commission.A good Adviser should recommend when to change stock holdings or asset allocation within the portfolio and provide valid reasons for the changes. Changing stock for commission should never be a reason, and should wave a red flag to any client if they feel there is 'no basis for the change'.
b) Having a one-size-fits all approach for all their Clients are individuals, and as such, all have individual needs. A portfolio that suits one person or family does not necessarily suit another. A good Adviser should tailor-make a portfolio for each client to accommodate their preferences, individual risk profile and personal circumstances.
c) The stock trading floor is nothing like the movies!There are not too many scenes on the dealing room floor like in 'The Wolf of Wall Street' – no matter how exciting they look. Though we do have a pet fish in the office!
6. How do you describe your job at BBQs?
I would happily talk to anyone about my services, I truly love my job and am interested in the finances of others, but at a BBQ, you will probably find me relaxing with a beer chatting about my love of upcoming bike rides, camping trips and my family.
I would keep it brief, something like – "I advise on ASX-Listed portfolios, specialising in SMSFs and accordingly advise on asset weightings, sector allocation, and provide stock specific recommendations for investment portfolios".
7. What is your advice to anyone who cannot remember the name of their Adviser, or has not received contact for a while?
Get a second opinion! It is free to print your portfolio and bring it to a meeting to discuss what I can do for you. You should know your Adviser, and you should feel comfortable to pick up the phone and chat directly to them. You should not settle on an Adviser that a company head office (or outgoing Adviser) allocates you.
Was this helpful content?
Let others know - share and vote-up