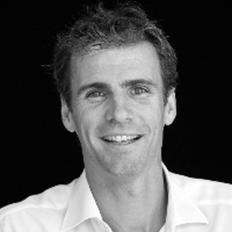 Our Adviser Profile this week is Darren Johns the 2016 AFA Financial Adviser of the Year. Darren has 36 client reviews rating him at 97%. His self licensed advice business, Align Financial operates from Narrabeen, in Sydney's Northern beaches.
Best thing about being a financial adviser?
Helping people understand what money does and creating a path for them to live their ideal life. We sit at the cross section of several professions and if we do our bit properly we bring great peace and ease to our clients lives.
One thing you would like to see improved or changed in the industry?
Self-licensing. I think we need to move on from the concept of a dealer group and having distribution of product.
The areas on their finances or economy that worry your clients the most?
How much do I need? Do I have enough? When will we run out of money?
What's the strangest question a client has ever asked you?
What are those things on your feet? (Answer: Five Finger Shoes - they're a great conversation starter!)
If you could get three things into consumers' heads about what advisers do or don't do what would they be?
a) Real advisers help you plan for your future and ensure your money helps you reach your goals. Just like you would go to a health practitioner for a medical check-up, you need to see an adviser to ensure your money is moving in the right direction and that you can deal with any speed bumps that come along the way.
b) Real advisers DON'T take all your money, put it into a fund (owned by a parent company), charge you a hefty fee and wave you goodbye.
c) Real advisers DO coordinate all the different aspects of your financial household so YOU don't have to.
How do you describe your job at BBQs?
I give people the gift of time by taking care of their family's financial infrastructure.
Was this helpful content?
Let others know - share and vote-up