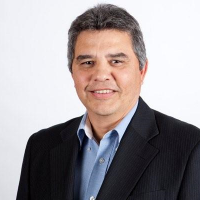 Our Adviser Profile this week is Colin de la Nougerede, a Platinum adviser with 31 client reviews with an average client rating of 98%. Colin is the Principal of CDN Financial Services, which operates out of Midland in WA.
1. Best thing about being a financial adviser?
I enjoy what I do, to have the capabilities to assist and educate my clients and their families to achieve their financial goals provides fulfilment to know that I have made a difference. Everyone has different needs and objectives that require different solutions so that is enjoyable when you can provide strategies to achieve success or financial security.
2. One thing you would like to see improved or changed in the industry?
Make it simpler for the consumer to understand and trust the need for good financial advice. The recent changes I believe albeit good intentions have only created more uncertainty and speculation. The sad part is that the people that may need the advice will not seek to get appropriate advice due to this confusion. 
3. The areas on their finances or economy that worry your clients the most?
Most clients are worried about -will their money provide the lifestyle they want, without stress and the comfort to know and trust it will out last them. Simple but relevant.
4. What's the strangest question a client has ever asked you?
I can't earn interest, share dividends or have any form of derivatives or substantial growth, can you help me with an investment plan  ? !!!!
Another one was- How much do I get if my husband dies!!! The husband was not in my office. They are still together.
5. If you could get three things into consumers' heads about what advisers do or don't do what would they be?
a) Help them understand the value of good financial advice, that is appropriate "to their needs" and success.
b) Good advisers will provide guidance, education and flexible strategies in terms the client can understand, that can change with their clients needs or legislation requirements, in order to achieve their lifestyle and financial goals. Most of all be there in a time of need, confusion or change. Sometimes it's the simple things that make the most difference not just money.
c) The majority of advisers have their clients best interest at heart. Make sure they have an open communication and good rapport with their advisers to get the best out of their personal situation. Make sure the adviser is the correct fit for what they seeking. Two way communication and realistic expectations from both, provide the best adviser client relationships.
6. How do you describe your job at BBQs?
Educator, Mentor and a clarity provider for financial strategies.
Article by:
Colin de la Nougrede
Was this helpful content?
Let others know - share and vote-up