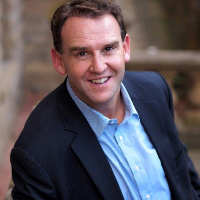 Our Adviser Profile this week is Charles Badenach. Charles is a multi-award winning adviser as well as being co-founder, Principal and Private Client Adviser at Main Street Financial Solutions in Hobart. He has scored a perfect 100% in both Adviser and Customer ratings.
Best thing about being a financial adviser?
Being an important part of your clients lives and being  able to make a meaningful difference to the lives of everyday Australians.
One thing you would like to see improved or changed in the industry?
A distinction should be made between aligned and unaligned advisers so that consumers have an understanding on what (if any) relationship exists between the adviser and or any investment or insurance solution being offered.
The areas on their finances or economy that worry your clients the most?
The ability of their children to have the financial and lifestyle opportunities that they have enjoyed during their lives. This worry arises as a consequence of rising house prices,  the lack of job security and the impact of technology on the world generally.
What's the strangest question a client has ever asked you?
Would you like to go out on a date .
If you could get three things into consumers' heads about what advisers do or don't do what would they be?
a) Provide you with a strategic game plan that will give you a plan for you to work towards to achieve financial independence;
b) They don't control Australian and world share markets and asset allocation is the key driver of your investment return;
c) Financial independence is really about taking a number of small steps in the right direction over a long period of time. The earlier you start the better off you will be.
How do you describe your job at BBQs?
We help people achieve their financial and lifestyle goals so that they can live the lives they want.
Article by:
Charles Badenach
Was this helpful content?
Let others know - share and vote-up