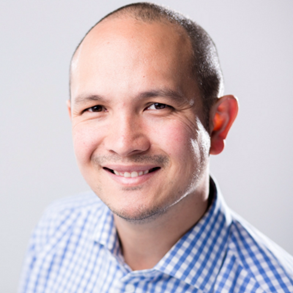 Our Adviser Profile this week is Brenton Tong, a Platinum adviser with 33 client reviews with an average client rating of 98%. Brenton is a Director at Financial Spectrum, which operates out of 3 locations in Sydney.
Best thing about being a financial adviser?
I love what I do.  I'm very fortunate to have been doing this for so long and to have built up a strong business – it means I can focus on solving people's problems while my team does everything else.  I love getting below the surface of peoples decisions, their worries and ambitions and most of all, celebrating with them when they're winning.
One thing you would like to see improved or changed in the industry?
As an industry, we're still not trusted enough.  I don't think we're focusing on the client enough.  It's not necessarily the fault of advisers, it's the system that doesn't work.  It's harder and more expensive to run a totally independent business that is 100 percent focused on a client's needs. The government should be supporting independent advice, not making it harder and more expensive.
The areas on their finances or economy that worry your clients the most?
Many of our clients come in lacking financial direction and feel that they're wasting time or falling behind.  They're also overwhelmed by too much conflicting information, with different messages from friends, family, the media as well as our industry.  Being in Sydney, buying a property is a massive concern for a lot of our clients who feel that it's becoming an unobtainable goal. 
What's the strangest question a client has ever asked you?
I seem to attract strange questions.  Since our service offering explores a greater range of topics than most, our clients are more likely to get away from typical money questions.  I get asked for travel, restaurant and renovation tips often.  I actually don't think it's strange, but we've put egg freezing into a number of clients budgets and it's popping up more often.
If you could get three things into consumers' heads about what advisers do or don't do what would they be?
a)        A good financial planner does more than invest your money.  They help you make good financial decisions so you can create the lifestyle you desire.
b)       A good financial planner will take the time to really get to know you, help you establish where you want to be and how to get there.
c)      You don't need to have a lot of money to get advice from a financial planner. 
How do you describe your job at BBQs?
I help people find direction and make really good financial decisions so that they can get what they want out of life.
What are the most important questions someone should be asking then looking for a financial planner?
a)         If I invest more money or into different things, do you get paid differently?  This helps with understanding what conflicts they have. 
b)         What do you invest into?  This is about investment philosophy.  You have to understand that a financial planner should have their own plan that is unique to them.  However, they should believe in what they recommend enough to at least have some common investments with their clients.
What keeps you in the industry?
Over the years, I've gained a really intimate understanding of how people make financial decisions.  I've learnt that understanding the rationale behind decisions is as important as understanding the decision itself.  I love using those skills to help people navigate all the difficulties of life and bring insight and clarity to their situation and as a result, show them a pathway that works and makes complete sense to them.  I love it when a client gets excited about their future, it means we're doing it right.
Was this helpful content?
Let others know - share and vote-up