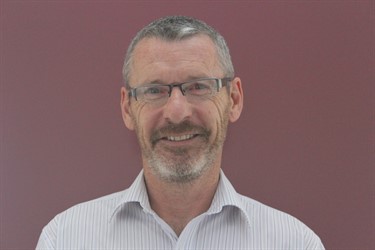 Qualifications
Certified Financial Planner (CFP) accredited member of the Financial Planning Association (FPA)
Diploma of Financial Planning
I hold other undergraduate degree: Bachelor of Communication Engineering (Honours)

Best thing about being a financial adviser?
I enjoy being able to build great long term relationships with clients and am passionate about helping people achieve their goals.

One thing you would like to see improved or changed in the industry?
I think it is time to have a public discussion about whether it is appropriate for businesses to be able to involved in product manufacture/distribution and to also be involved in the delivery of financial advice services. 

The areas on their finances or economy that worry your clients the most?
As interest rates in Australia continue to decline, many retiree investors are worried about the returns from their term deposit investments. 
What's the strangest question a client has ever asked you?
I was once asked by a client to ensure none of my recommended investments had any involvement in stem cell research.  Needless to say we had to negotiate a little to try and accommodate this requirement. 

If you could get three things into consumers' heads about what advisers do or don't do what would they be?
1.        Advisers should always consider the most appropriate strategy before considering the requirements for an investment solution.
2.       Financial advice is about a long term relationship that is of benefit to the client.  Relationships based on occasional contact and transactions are not always ideal. 
3.       A good financial adviser may not always tell you what you want to hear but they will give you their honest opinion.
How do you describe your job at BBQs?
I provide financial advice to clients in a commission free environment and in a very cost effective way.  I am able to do this through a well thought out process of product selection and service offerings.
My ideal client is anyone who is a client of a bank or a major institution that uses in-house investment products.  For reasonably large superannuation and investment balances I can often halve the client's total fees.
I am determined to make a positive difference and work with people who want to be successful. www.financialadviceshop.com.au
Was this helpful content?
Let others know - share and vote-up