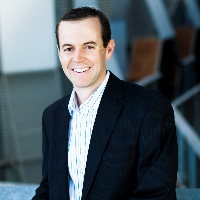 Ben Smythe is a Platinum Adviser with 46 client reviews and an average customer rating of 94%. Ben operates Smythe Financial Management which has offices in the Sydney CBD and Brookvale in Sydney's Northern Beaches.
1. Best thing about being a financial adviser?
Getting to know my clients intimately, and specifically understanding how I can help them in making a material difference to their lives.
2. One thing you would like to see improved or changed in the industry?
Financial Products that recognise that the financial adviser directly charges clients an annual advice fee, and not via the financial product. Turning off commissions or fees from financial products is still too clunky and administratively time consuming
3. The areas on their finances or economy that worry your clients the most?
Being in a position to maintain their living standards in the future
4. What's the strangest question a client has ever asked you?
Can I pay you only if my investments go up?
5. If you could get three things into consumers' heads about what advisers do or don't do what would they be?
a)       Financial advisers do more than just manage money
b)       Financial advisers are heavily regulated
c)      Financial advisers are worth their weight in gold if you find the right one
6. How do you describe your job at BBQs?
I am independent financial adviser who helps clients manage their personal finances
Was this helpful content?
Let others know - share and vote-up