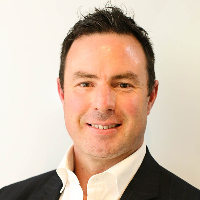 Our Adviser Profile this week is Ash McAuliffe, a Platinum Adviser with 14 reviews and an average client rating of 91%. Ash can be contacted at McAuliffe Wealth Management in Bendigo in Victoria.
1. Best thing about being a financial adviser?
I love solving puzzles, and creating a strategy for a client to help them achieve their goals is fun.
2. One thing you would like to see improved or changed in the industry?
I think vertical integration is holding the profession back. 
I think there should be a universal APL to help remove conflicts and protect consumers.
3. The areas on their finances or economy that worry your clients the most?
Clients are most concerned about their day to day cash-flow, and how to reduce debt. 
4. What's the strangest question a client has ever asked you?
Can I buy a bar of gold bullion here?
5. If you could get three things into consumers' heads about what advisers do or don't do what would they be?
a) You don't need heaps of money to get advice, most advisers are there to help you grow your wealth, not just manage it.
b) Many people assume that advice is expensive but that is not necessarily the case, so go and meet a few advisers before you decide that it is too expensive.
c) Financial advice isn't purely about investment returns. It's about appropriate investment with your goals in mind, and it is the small decisions that you make every day with your money that have the biggest impact on your ability achieve those goals.
6. How do you describe your job at BBQs?
I help people make smart decisions with their money.
Article by:
Ash McAuliffe
Was this helpful content?
Let others know - share and vote-up