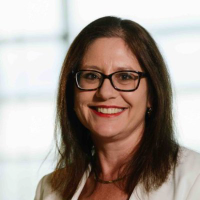 Anne Graham is a Platinum Adviser with 12 client reviews and an average customer rating of 4.96 out of 5 stars. Anne is the CEO of Storey Wealth Management in Hawthorn, Melbourne.
1. Best thing about being a financial adviser?
There are so many things I love about being a professional financial adviser! The combination of using technical knowledge and skill to make a difference in someone's life is very fulfilling. Seeing a client's shoulders lift as the weight of the world is taken off them as they understand more about their personal financial situation and the options for the future is rewarding. And developing a trusting relationship with clients is very satisfying. 
2. One thing you would like to see improved or changed in the industry?
Less paperwork and more face to face client time would be a wonderful improvement!
3. The areas on their finances or economy that worry your clients the most?
Most of our clients are thinking about retirement and are worried about whether they'll have enough money to live comfortably when they stop work.
Money isn't often the main concern however – family, health and uncertainty are frequently the biggest concerns for many people. 
4. What's the strangest question a client has ever asked you?
Where can I earn 10% return without risking my investment? This wasn't strange as much as it was unrealistic. I like to remind my clients that there is no such thing as a stupid question and the more questions they ask, the more they'll learn.
5. If you could get three things into consumers' heads about what advisers do or don't do what would they be?
a) Professional advisers often act as coach and a sounding board and sometimes even the "unreasonable friend". We're here to give people the confidence to make sound financial decisions that are appropriate for their circumstances, goals and objectives. Sometimes we need to point out that an expensive holiday or a "loan" to a friend may not be in their best interests. Sometimes though we encourage them to take a holiday or make that donation they've been considering.
b) Professional financial advisers are NOT stock pickers or speculative investors.
c) Professional advisers consider many areas of a client's financial affairs, not just superannuation or investment. We consider insurance and risk management, budgeting and cashflow, debt management, estate planning and even aged care.
6. How do you describe your job at BBQs?
We help people like you make smart decisions about your financial future as simply as possible.
7. How do you contribute to your profession?
I'm extremely proud to be a Trustee of the Future2Foundation which is the Foundation of the Australian Financial Planning Association. Financial planners (individually and collectively) raise funds, identify not-for-profits that are deserving of grants and give their time and skills to help kids at risk so they can live productive secure and fulfilling lives.
Earlier in 2016 I was part of a group that climbed Mt Kilimanjaro raising almost $40,000 for Future2! What a fantastic experience that was!
I'm also involved in various committees and Advisory Boards aimed at lifting the profession and improving the quality of financial advice.
8. What awards have you won?
Securitor National Adviser of the Year – 2015 and 2011
Securitor State Adviser of the Year (Vic) – 2014
Beddoes Institute Most Trusted Advisers Network – 2016 and 2014
AFA Excellence in Education National Winner – 2013
FPA CFP® Professional Best Practice Award (Vic) - 2013
AFA Female Excellence in Advice Award Finalist – 2012
AFA Adviser of the Year Award Finalist - 2011
Was this helpful content?
Let others know - share and vote-up