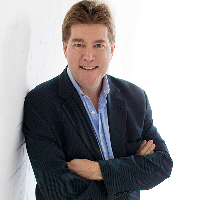 Our Adviser Profile this week is Andrew Ramsay, a Gold adviser with 7 client reviews with an average client rating of 94%. Andrew is the Principal at Ramsay Financial Group, which operates out of Mosman in Sydney.
Best thing about being a financial adviser?
Every client is different and has their own story so while there are common elements applicable to most financial plans, the fact that each situation is unique keeps it really interesting and rewarding.
One thing you would like to see improved or changed in the industry?
Less sniping between industry participants and more focus on delivering good outcomes for clients.
The areas on their finances or economy that worry your clients the most?
Many clients struggle to understand how much they will need to retire comfortably and worry that their funds may run out. Peace of mind is arguably the most important thing we can do for a client.
What's the strangest question a client has ever asked you?
A person with a life expectancy of more than 30 years asking why wouldn't I simply put all my retirement savings in term deposits at the bank.
If you could get three things into consumers' heads about what advisers do or don't do what would they be?
a) help you clarify your goals and determine strategies to help achieve them; everyone needs a plan and an experienced coach can make a real difference.
b) achieving your financial goals is an outcome achieved over years and having a professional partner working with you to help you make good decisions will maximise the likelihood of a good outcome.
c) we don't pretend we can forecast what is going to happen to the share market in the next 6-12 months. In truth no one knows; successful investment requires a much longer timeframe.
How do you describe your job at BBQs?
Helping busy people grow and protect their wealth and assisting those close to retirement to understand their financial situation, their lifestyle goals and the best financial strategies to achieve them.
What sort of clients have you had the best results with?
I have been able to achieve some really good outcomes with single women facing numerous uncertainties and important decisions after divorce, retrenchment or simply planning for retirement. In particular, I have found it satisfying helping women work through their options and choices to be made around housing, future employment and what lifestyle they can afford over the long term without having to worry about running out of money.
Article by:
Andrew Ramsey
Was this helpful content?
Let others know - share and vote-up