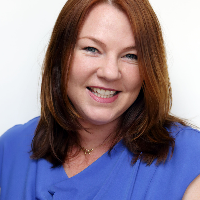 Amanda Cassar is a Platinum adviser with 14 reviews and an average customer rating of 100%. Amanda is Director of Wealth Planning Partners and also Trusted Aged Care Services on the Gold Coast.
1. Best thing about being a financial adviser?
Being able to make solid, tangible changes in client's lives is a fabulous feeling.  Seeing people come in with chaos financially and being able to help sort through that to find peace of mind is brilliant.
2. One thing you would like to see improved or changed in the industry?
I do feel a mandatory minimum education requirement will assist with our transition to a profession and think it's a great idea.
I believe many advisers are very weary from constant legislative and compliance changes and just want to focus on their clients without constant input and feedback from government on how we should do our roles and be remunerated.  As a whole, we just want to ensure we leave our clients better off and I'm hoping that we can get back to basics in the near future. 
3. The areas on their finances or economy that worry your clients the most?
Affordability of insurance premiums is difficult when times are tough and finding areas for future investment growth opportunities in depressed economies is of concern going forward.
4. What's the strangest question a client has ever asked you?
One client who I'd discussed curbing spending with called to ask me if she could buy an Oroton handbag that was on special…  Maybe not strange, but definitely great that she was thinking about her options!
I also had a couple ask me if I thought that their choice of donor for IVF looked ok from his profile!
5. If you could get three things into consumers' heads about what advisers do or don't do what would they be?
a) Many believe that seeing an Adviser is only for the wealthy or those with spare cash to invest, and while some advisers do specialise in that area, it's just as important when you're starting out in your career or down the family path to see someone who can help guide you about future options.  
b) Financial Planning is about lifestyle. We're able to assist in working out what kind of a life we can live both now and into the future.  We help educate and advise so that you're empowered to make smart decisions.
c) Advisers also help with goal setting. Some are able to manage through life without ever actively setting and achieving targets, but having something to aim for is of vital importance.  We can help clarify what you'd like to achieve and help you get there.
6. How do you describe your job at BBQs?
I'm more than happy to let people know that I'm a financial adviser.  I'm proud of the changes I've made in my client's lives and know that I leave them in a better place than when we met through protection and growth strategies. 
It's also a great way to break the ice as people like to tell you about their experiences with advisers in the past – for better or worse!  Or let you know that they might need you… one day!  It's a casual setting so people are more likely to ask questions that they've had in mind but have never been brave enough to voice.
7. Is there a silver bullet when it comes to your finances?
I've always thought that if diet and exercise are the entire key to the fitness and wellness industry, then live within your means would have to be it for your finances.
Article by:
Amanda Cassar
Was this helpful content?
Let others know - share and vote-up