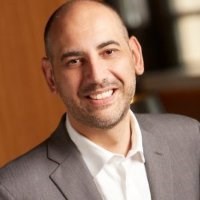 Our Adviser Profile this week is Bill Savellis, a Platinum Adviser with 36 reviews and an average client rating of 97%. Bill is a Senior Financial Planner at Infocus Money Management in the Sydney CBD.
1. Best thing about being a financial adviser:
In addition to hearing people's stories and working with a great team, the best thing about being a financial adviser is the impact our work has on our clients' lives. Every individual and family needs some sort of plan for the future and being able to help clients achieve their goals or feel reassured in times of hardship is nothing short of a privilege. It is very satisfying to be able to make a positive impact on your client's life when they are faced with uncertainty and/or doubt.
2. One thing you would like to see improved or changed in the industry:
Our industry's objective is to assist those wanting direction in their financial position, however not all individuals can access this service. There are many people who need and want financial advice but cannot afford it. Their inability to access advice sticks them in a vicious cycle, one that I would like to see interrupted and changed for the better.
3. The areas on their finances or economy that worry your clients the most:
Client's worry about different areas of their finances depending on their life stage. Clients with younger families tend to worry about their mortgages and personal insurance, whilst clients in their later stages worry most about superannuation and funding their retirement.
4. What is the strangest question a client has ever asked you?
There are no strange questions.
5. If you could get three things into consumers' heads about what advisers do or don't do what would they be?
a) Financial Planners help you to create wealth;
b) Financial Planners help you to create the lifestyle you want;
c) Financial Planners make sense of complex financial matters.
6. How do you describe your job at BBQs
I tell them that I am the person who tells people what they need to hear – not what they want to. I am a professional treasure hunter of sorts as I search for the best available options for my clients wealth and financial stability.
Article by:
Bill Savellis
Was this helpful content?
Let others know - share and vote-up