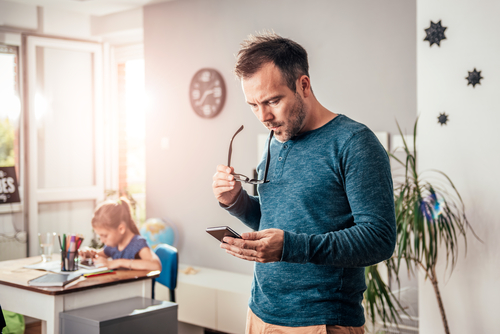 Adviser Ratings has just announced an industry-first review register of direct-to-consumer digital financial planning solutions, or "Robo-advisers". These Smart Tools leverage the Australian public's passion for technology and conducting business online, while addressing growing demand by consumers for assistance with their finances. We believe this emerging sector of digital solutions should complement the traditional advice industry in improving accessibility and affordability of advice for consumers. 
With only 14% of Australians getting advice, Adviser Ratings objective is to increase penetration of advice and improve consumer financial well-being. Our Robo register is natural evolution of this, a sector emerging via advances in technology and consumer demand for help with their finances.
We see these tools as opening up the concept of getting advice to a much wider audience, from millennials to people scared away from advice out of fear, to those under disparate financial stress.
A Complementary Service To Traditional Financial Advice
Rather than being seen as a threat, these tools can complement the existing human adviser. They offer significant potential to improve consumer financial literacy and engagement as well as increase the accessibility to and affordability of financial advice for more Australians.
As CEO of the Association of Superannuation Funds of Australia (ASFA), Dr Martin Fahy says they "can make advice ubiquitous and pervasive and bring it to market at a cost and level of adoption that is much greater than is possible than with pure face to face advisers"
Smart Tools can directly help advice practices, not only with engagement tools but also with time consuming tasks like the fact find. Some Smart Tools are delivered to consumers via financial advisers, while similar Software As A Service (SAAS) solutions are now wholesaled to advice businesses to lower the cost of advice and improve the customer experience. Matt Heine, CEO of Netwealth says "Fintech is building deep, engaging applications that financial planners can leverage to build better services to engage with their clients…it's a very healthy marriage".
You can hear more about the benefits that these Smart Tools offer both advisers and consumers in this short video. It features Sterling Shea (Global Head of Dow Jones Wealth & Asset Management Group), Ed Husic MP (Shadow Minister for the Digital Economy), Matt Heine (CEO of Netwealth) and Dr Martin Fahy (CEO, ASFA) talking about where they think the future of digital financial tools is headed. 
What Are "Smart Tools"?
Commonly known as "robo-solutions" or "robo-advisers", consumers have a fast-growing range of Smart Tools at their disposal. Calling them advice tools may partly be a misnomer as they span a range of different financial needs from general education to budgeting to automated investing and beyond.
These tools typically solve a specific need or life-stage-related financial challenge, rather than offering comprehensive "advice-in-a-box". They are delivered online with the personalised user-experience that consumers have come to expect from web-based and app services used for other facets of their life. Some of these Smart Tools are only available to consumers exclusively via professional advisers including accountants.
In terms of direct-to-consumer robo-adviser offerings, assets under management (AUM) are approximately $1.4 billion with this expected to grow to $5.8 billion in 2022, a 43% compound annual growth rate (source: www.statista.com, 2018).
Adviser Ratings Smart Tools Register
Our register provides informative profiles on 36 Smart Tool solutions that consumers can access online to help navigate their finances in Australia's rapidly-changing advice landscape. The tools span many areas, assisting with budgeting, financial advice, investing and post-retirement services, to name a few examples. 
Consumers are able to compare the core propositions of each solution as well as review and rate each tool. Our primary objective is to promote the benefits of this ecosystem and help consumers navigate through this increasingly crowded marketplace.
You can check out our Smart Tools register here. Each Smart Tools has their own profile page where you can find out about their proposition, cost and services offered.
You can also rate these tools and read reviews from other consumers, just as you can for human advisers on our site.
Adviser Ratings has also compiled video reviews of selected Smart Tools here.
To view a .pdf of our launch guide for the Smart Tools register, which includes introductory remarks and descriptions of all 36 tools currently on the register, click here.
Article by:
Adviser Ratings
Was this helpful content?
Let others know - share and vote-up