From Ettalong to Dandenong to Woodenbong to Ballarat to Canberra to Milperra to Unanderra to Captain's Flat……Adviser Ratings has reached more than 1,000 financial advisory companies across Australia where ALL the company's advisers have undertaken the rating process on the platform.
In terms of breakdown, it' no surprise that NSW leads the way: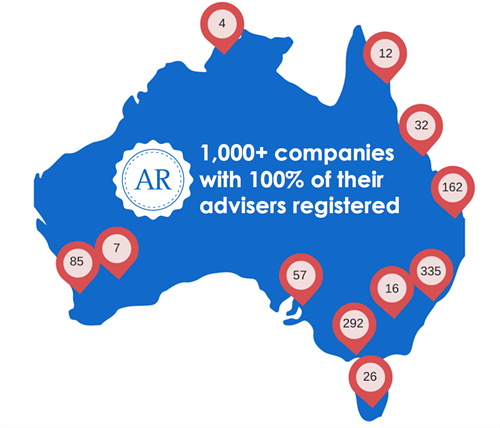 * Adviser Ratings data as at 12 January 2016 
These companies are licensed or owned by well known financial planning organisations. In order of ownership, AMP licenses 237 of these companies, NAB / MLC licenses 77 of these companies and ANZ One Path licenses 68 of these companies. The Top 12 by "ownership" are: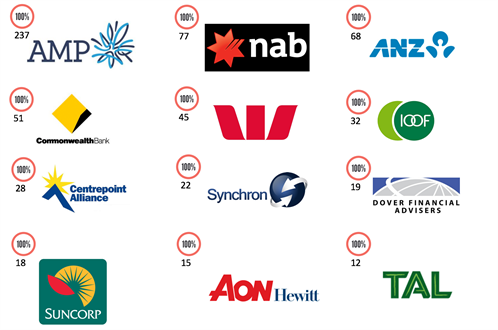 In 2016, David Koch, Christopher Zinn, myself and the rest of the Adviser Ratings team look forward to continuing to work to improve the perception of advisers and increase transparency about financial advice and financial advisers, for consumers.
Was this helpful content?
Let others know - share and vote-up