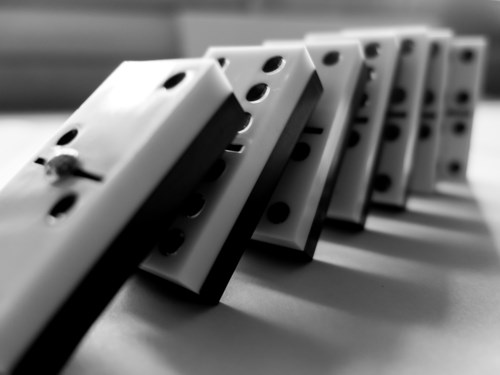 Qualified Organisational Psychologist, experienced educator and adviser Philippa Hunt, B.Bus(Psych) ADFS(FP) Dip Ed, has been active in the financial advice industry for over two decades and is currently an AFSL license holder and financial adviser. The following is an extract from a submission Philippa made to FASEA regarding her concerns over the proposed new qualification regime to apply to financial advisers and details concerns she has – not only for the industry directly, but the extended consequences that may ensue.
My clients, staff and I are alarmed with the current proposed FASEA options for advisers who completed degrees and qualifications years ago and for older advisers who were never required to have a degree and relied on the current system over the years. Financial planning is learned on the job. The ADFS (FP) or equivalent is the basic training and ticket to Authorised Representative status to earn a living as an adviser.
With the constant changes to super and legislation, an older adviser has the background knowledge and experience to train younger advisers in the implications of constant government legislative changes for clients.  The clients are confused with the constant changes to super and rely on an adviser's experience to get it right for them.
Personally, if I decide that I will not take up yet again another long study course and I decide that I am too close to retirement age by the time that I finish it, notwithstanding the huge cost in time and money, and I sell my business along with many other advisers, it will halve the value of my business that I spent 20 years building.  And make my staff unemployed.  What will I and other advisers in that age bracket doing for 25-30 years in retirement? Living on super and the age pension because their business value was halved?
I had no intention of retiring technically before the next 5 years and certainly not in the next 2-3 years.  My clients would be appalled and upset.  If I had to sell my business at the same time as other advisers in the same age bracket, then the market becomes a buyer's market and substantially reduces the value of their business asset to fund their own retirement.
Advisers like me and who look at facing redundancy with the forced sell-off of their business as a major asset, do not get a redundancy payout, long service, leave, annual leave entitlements as does an employee in an institution or large corporation such as a bank or fund manager.  The sale price is determined by the market.
Yet, it is the adviser that puts funds under management that pays the salaries of the administrators of the fund manager. Less advisers, less income, less profit for shareholders.
Multiply this scenario across the industry over the next 5 years and many advisers who were doing the right thing as per government legislation, providing a good service will not reap the retirement benefits for their decades of hard work.  To have this scenario as the result of arbitrary decisions by regulation is not acceptable in any industry. It is unfair and inequitable.
Advisers at this age and level of experience are at the zenith of their career path.
Current Status of the Industry
Advisers work with people to change their lives for the positive. Advisors are very influential in a client's life. Clients view the loss of their adviser with alarm.  Most especially the elderly.
10,000 advisors look after millions of clients.  There are currently 24,000 advisers in the financial planning industry. If many older advisers or those who do not want to undertake such onerous courses of study, are forced to leave the industry within a short space of time because of unrealistic educational requirements towards the end of their working life, then millions of clients will be will lose their trusted advisor with whom they have had a very long stable and happy relationship.  There will be no gradual handover or succession planning.
Repercussions
Forcing redundancy onto adviser's forces redundancies onto their staff. An industry facing redundancies of 10,000 advisers means each employer's office will lose 2.5 staff on average, ie. over approximately 40,000 people in the next few years.
Telstra is making 8000 people redundant and that made the national news headlines.
40,000 disaffected people? Where are they going to find another job to pay the mortgage and feed their children and millions of clients are certainly a largely disaffected number of people. That becomes a financial survival issue for many families. 
Client outcomes?
Unhappy clients who have lost their adviser and usually a friend, are disaffected clients. Unhappy, upset clients are disaffected voters.
With only half the number of advisers left behind and not enough new entrants coming through on a long lead time, that loss will be compounded for the lost clients through being unable to find an equally competent and life-experienced advisor to build a long-term relationship that replaces one that is served the clients for many years, if not decades.
It will be the adviser's businesses forced on to the market because of the decisions of people on the FASEA Committee. The decisions reached by FASEA will have massive change forced onto the industry with far reaching ramifications. Hundreds of years of collective professional experience will likely go out of the industry in the wake of the forced sale of many businesses in a short time frame.
Philippa Hunt is the Principal of Seachange Strategic Investments and founder of Wisegirls Money Academy, which was established as a course in financial education for women to develop real financial capability and independence.
Article by:
Philippa Hunt
Was this helpful content?
Let others know - share and vote-up