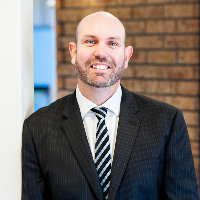 If you're not sure how a financial planners day might pan out, Gary Winwood-Smith from Sydney Financial Planning gives us his (light-hearted) take on a typical day in the life of a financial planner...
8.02AM Finish coffee and quick flick through emails to see if anything urgent. 
8.05AM Open client email
Subject: Range Rover!
Hi Gary, can we please talk about how we can buy a range rover at our meeting next Monday. I really want one J
My response to email
Check the goals list on the fridge. I pretty sure we put #1 priority for 2016 is to buy an investment property. What do you want more…a new car that''ll smell new for 3 months or to set your kids up with help getting into the Sydney property market? See you next Monday to discuss. 
8.35AM Prepare for new client coming in at 9AM
Extract from client snapshot document. "What are your top 5 financial priorities/goals?"
Holiday in Fiji end of year (we've been working so hard we really need/ deserve a holiday)
Fund kids school fees
Pay off mortgage
Start to save for retirement one day
Buy an investment property
Legacy for the kids
My initial thoughts. Ok 6 priorities not 5. These guys are ambitious. I can work with this. I better start putting it on the whiteboard.
Following the lengthy first meeting with a new client and a bite to eat...
2.55PM Phone conversation with client – the kitchen needs renovating
Client: "Gary, I think we should withdraw $30,000 from our offset account to re-do the kitchen this year. What do you think?"
My response: "We did have that as a goal for next year."
Client: "Yes I know but I'm really keen to get started. I saw Domayne has a special on kitchens at the moment".  
Me: "How are we tracking with our savings goal?" We'll need to check how much we've currently got set aside in the offset."
Client: "I just had a look. There's $52,000 in the offset account right now".
Me: "Remember we agreed to keep $30,000 for emergencies".
Client: "This is an emergency…yeah you're right they'll have another sale this time next year. Ok let's hold off till next year then."
3.05PM Meeting with client - Sons' Shout to Hawaii
Client: "Gary, can we withdraw another $10,000 from our pension accounts?  Our son has bought us airfares to go with him and his partner to Hawaii for 20 days.  He's picking up the accommodation also. We just need to cover food and general expenses while we're over there."
Me: "Mighty generous of your son. This is the third holiday this year he's taken you on. It really is nice of him to include you in his travel plans. Think we should ask him to come in so we can run through our annual travel budget. I'm all for holidays and enjoying ourselves. At this rate you guys are going to run out of money at 75."
Client: "Ok he's in town next week. Can we come in on Wednesday in the afternoon to discuss?"
4.10PM – Phone call from client - Dad's Age Pension
Client: "If Dad sells the house and gifts us kids $50,000 each will this impact on his age pension?"
Me: "Yes, tell Dad we need to talk before he gives you the money".
Client: "Ok can we do a skype hook up next Friday morning to discuss?"
5.05PM Meeting with client - Insurance Premiums "Argh!"
Client: "This $107 that comes out of our account every month, what's that for again?
Me: "Plan B for your Plan A remember?"
Client: "Oh yeah that's right. That's the trauma insurance? So if I have a heart attack we don't need to draw money from the house?"
Me: "Yep $200,000 payment to get better…."
Why might you also need an Adviser?  Enough said.
Article by:
Gary Winwood-Smith
Was this helpful content?
Let others know - share and vote-up