One thing is for certain, Spring is here! It's definitely getting warmer and our days are getting longer. It is an exciting feeling knowing that the colder months are behind us - at least for now. As we come out to enjoy the warmer months, Andrew Akuoko reminds us perhaps it's also time to look at ways we can get our money matters in order!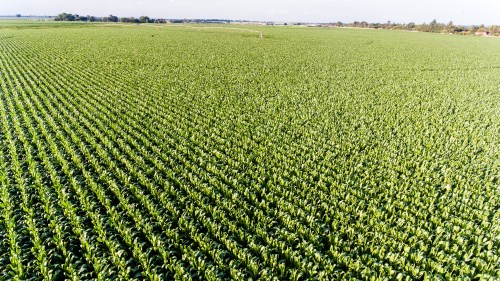 Review your cashflow
Don't worry! I'm definitely not going to bore you with "spend less, save more" speeches. However, having a healthy cashflow allows you to maintain your current lifestyle – be it eating out, holidays, buying that dream car etc. It also gives you the opportunity to start thinking about the big things such as buying a home or investment property, investing in shares or even starting a small business. Understanding your money is essential for long term financial success.
Hot tip!!!
Start a budget, if you don't have one already. If you have one, go through it again and this time, compare your actual spend with your budgeted spend.
Review your utility bills. Spend time to compare different rates. You may be surprised.
Review your loan repayments. There're several comparison websites that may be useful. Get the best deal for you.
Salary Sacrifice your Income
If you're lucky enough to have an employer who'd allow you to salary sacrifice your income, this may be something worth considering. Simply put, salary sacrificing is an arrangement between you and your employer where your employer allows you to pay for certain items or services straight from your pre-tax income. This strategy can reduce your tax payable and give you more disposable income.
Hot tip!!!
You may salary sacrifice to pay for child care expenses, computers, cars and in some cases entertainment including dining out.
Protect what you cannot afford to lose
If something is important to you and you cannot afford to lose it, then protect it! For most of us, our incomes will probably be our biggest asset we'll ever have. The question to ask yourself will be this; "what will happen to my hopes and dreams if I cannot earn income due to sickness or injury"?
Hot Tip!!!
Your income is important to your long term financial freedom. Ensure it is adequately protected!
Pay attention! It's your money.
Every pay day, almost 10% of what you earn is taken away from you and put somewhere for your future financial needs. The question is, where does it go? Who takes care of it? Whose responsibility is it to ensure your money works harder for you? These are all important questions you must seek answers to.
Hot Tip!!!
Superannuation is your money. It is time you pay attention to what happens to it!
Get a mentor and get started!
Spring is here and it's exciting! You have that dream to attain your financial freedom. Well, that dream remains a dream until you start doing something. To be successful with your money matters, it is important you seek appropriate advice from a qualified financial adviser who will work with you to achieve your dreams and aspirations, whatever they may be.
General Advice Disclaimer
In preparing this material, no account was taken of the objectives, financial situation and needs of any particular person. Before making a decision on the basis of this material, you need to consider, with or without the assistance of a financial adviser, whether the material is appropriate in light of your individual needs and circumstances.
Andrew Akuoko is a Director and Financial Adviser at Wealth Peak Financial Advice, in Pyrmont in Sydney. This article first appeared at moneymag.com.au
Article by:
Andrew Akuoko
Was this helpful content?
Let others know - share and vote-up