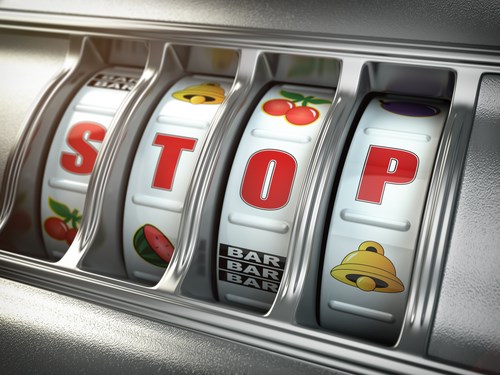 By Chris Browne
In recent years, we as a society have made great strides in how we talk about mental illness and psychiatric disorders. However, we still have a way to go, as there continues to be certain conditions which are clouded by stigma. 
Gambling addiction or problem gambling is a condition that seems to still face a serious lack of understanding. Most of us can think of at least one mate who loves a punt perhaps more than they should, but do we know where to draw the line between the occasional bet and something more concerning?
A gambling addiction is defined as an impulse-control disorder, and is often associated with other behaviour or mood disorders like substance abuse issues, stress, depression or anxiety. It's a serious medical condition, and has the potential to disrupt and damage many different areas of your life – not just your finances.
Like any other serious condition, a gambling addiction isn't something to be taken lightly. Here are some steps to help you, or someone you care about get back on track.
Admit you have an addiction
As with all forms of addiction, acknowledging that you have a problem is the first step on the road to recovery. It's very easy to fall into denial, particularly given that gambling remains to be quite socially accepted, even encouraged.
Remember, you don't need to be experiencing financial hardship to consider your gambling habits a problem. If you tend to feel restless or irritable when you're unable to place a bet, it's likely you're experiencing a form of withdrawal.
Counselling
For anyone looking to overcome a gambling addiction, counselling with an experienced professional is highly recommended, as it can be tremendously difficult to go it alone. As the Barefoot Investor advises, "you need counselling and treatment for your disease — do not do it on your own."
Support network
While it can at times be difficult to confide in others about problems of this nature, having the support of trusted friends and family members can be the best motivation to help conquer your addiction. 
Another option to consider is group therapy like Gamblers Anonymous, a completely free support group held in various locations across Australia. Contact your local council for services like Gamblers Anonymous and support groups in your area.
Talk to your GP
Due to the compulsive nature of a gambling addiction and its linkage with other mental health conditions, it's a good idea to discuss your plans to quit gambling with a trusted doctor or health practitioner.
A GP will be able to connect you with the most relevant services for you, such as cognitive behaviour therapy or counselling, and support you in addressing any concerns you may have regarding the effects of gambling on your overall health.
Financial assistance
It's important for you to re-learn how to manage your finances independently and responsibly. Having someone bail you out of any gambling-associated debt will not help you fix your problem. However, while in recovery, having unrestricted access to all of your finances may be too much temptation and could hinder your chances of success.
If this sounds familiar, consider seeking some short-term assistance from a trusted friend or family member, or speak to a qualified financial advisor for further advice and information.
For more information on how to get your gambling under control, visit Gambling Help Online or call 1800 858 858.
Chris Browne is founder and MD of Rising Tide in Melbourne's CBD. He has appeared in this capacity in various media including The Project, The Today Show and can also be heard regularly on ABC radio.
Was this helpful content?
Let others know - share and vote-up