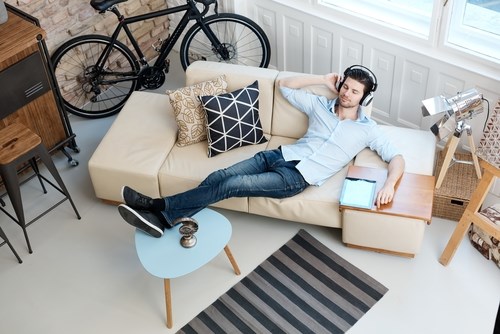 Have your smashed avo and eat it too (in your own new home)
By Michael Sauer from Endorphin Wealth.
As a Gen Y Financial Adviser, I'm frequently asked how I can purchase a house while enjoying all the delicious smashed avo, quinoa and whichever other craze food is popular (and topical) at the time. This article contains my top 5 tips for fellow Gen Yers entering the housing market:
1. Create your Base – The First Home Saver Super Scheme (FHSSS)
Politicians don't want their favourable negative gearing or CGT discounts removed, but they don't want their own kids to be locked out of the housing market and be living with them forever either.  In the midst of this conundrum, the government has introduced the First Home Saver Super Scheme. This scheme allows you to put up to $15,000 p.a. into super to a total cap of $30,000. You can then withdraw this $30,000 plus a deemed investment return (currently 5.11% p.a.) for your first home deposit.
The reasons why it is advantageous to save in super rather than your bank account include:
You can't access it to pay for your smashed avo – it's forced savings.

Contributing regularly via salary sacrifice means you never see these funds going into your bank account and are therefore out of sight, out of mind.

The deemed investment returns you receive will be superior to those in a high-interest savings account.

You will generally save on tax providing you earn more than $21,600 p.a. whilst you are contributing.
2. Put your Frame up – Bank Account Structure
When out paying for my delicious Instagram friendly breakfasts, I do notice a lot of ING Direct cards tapping and going with 'Splurge' written on them as if Scott 'The Barefoot' Pape had signed them himself. It's clear there is an appetite for cashflow structure amongst my cohort. Whether you use the Barefoot's method – or the cashflow structure that I have supplied below, the key is to work out how much you need to save each week to reach your goals (e.g. house deposit, travel, new car) and then separate that amount from your discretionary or 'splurge' money.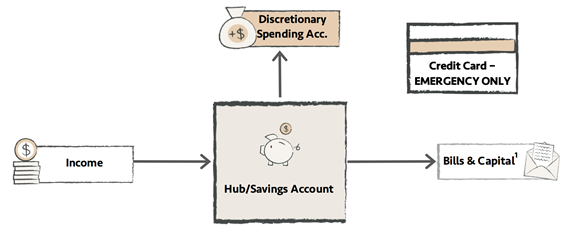 3. Lock up your home – The FHSSS isn't going to be enough
A couple combined can save $60,000 plus associated earnings for a house deposit through the FHSSS. Assuming you want a 20% deposit – this $60,000 (excluding earnings) means you can afford a $300,000 house. With the median house price in Australia around $800,000, you will need a deposit of $160,000. You can build this additional $100,000 in "high interest" cash or if you have 2+ years until you are even close to having enough, you may look at alternate investment options. A Financial Adviser is best placed to help you in this area.
4. Fixing your home – Being thrifty
How can you be thrifty? It's definitely NOT skipping out on your round at the pub. It's about conscious spending – being comfortable spending the money on things you value and limiting spending on anything that isn't important to you.
Some areas you should focus on are:
Cut the fat – While us Gen Yers apparently have issues with our 'smashed avo related discretionary spending', we are excellent at one thing – DIY, and that allows us to limit 'service' based expenses. We are the generation that books our own holidays on search engines, learns new instruments on YouTube and creates gym routines and meal plans from Google.
Shop for specials – Conventional wisdom says that we should write a list before going grocery shopping to avoid extra spending. These days with the supermarket price wars and frequent half price discounting, you should shop based on what's on special and think of recipes that go with it from there. If you prefer to shop with a list, try comparing the prices of items you want on apps such as Frugl or Trolleysaver.
All these savings will help you accumulate what you need and spend on what is actually important to you.
5. Completion – See a mortgage broker
After you have done all the hard work in the first four steps, ensure you see a respected Mortgage Broker who will compare the entire market to find you the loan that best fits you. Unfortunately, you cannot always rely on your current bank to provide you with the best deal. Once you have your loan, ensure to review it at least every twelve months because unfortunately, most banks are more concerned by attracting new customers rather than servicing their existing customers. This means the low interest rate experienced by new customers might be vastly different to the interest rate of customers who have been with the bank for several years. 
Having completed these 5 steps, all that is left to do is to enjoy your smashed avo in your new home.
Article by:
Michael Sauer
Was this helpful content?
Let others know - share and vote-up