Education could cost a minimum $406 million for advisers and their licensees over the next 3 years, with AMP licensees in line for a $71M bill.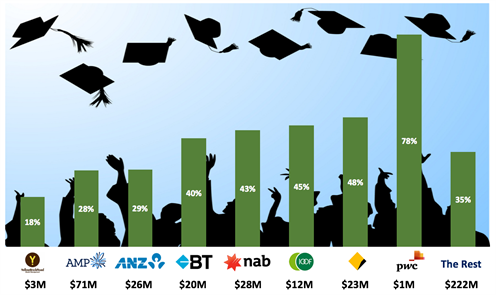 Fig 1 - % of Advisers with a Bachelors Degree or higher qualification and estimated compliance cost based on current tabled legislation

Assumptions
1. Certfied Financial Planners that have been grandfathered from FPA's minimum bachelor degree requirements have not been included in the "degree" numbers 
2. A bachelor's degree cost = $26,000 with no exemptions (equivalent to a Bachelor of Commerce degree at Deakin University)
3. All qualifications have been sourced from the ASIC register
Note Licensees - For ASIC register and Adviser Ratings bespoke industry intelligence, please REGISTER HERE for access
Article by:
Adviser Ratings
Was this helpful content?
Let others know - share and vote-up