The world of financial advice will undergo radical change in coming years. This will provide challenges but also huge opportunity for those who are willing to embrace it. Here are my big four trends:
1) Robo-advice and Fintech
A recent article in the Australian Financial Review pointed to financial services technology as the sector most likely to lead to riches. After the disruption that online has caused to books, movies, music and more, it was online a matter of time before the financial world became a target.
Where in the financial space will it occur?
Last year, the 50 Best Fintech Innovators globally were named by AWI, KPMG and FSC. Among the top picks were companies which provide roboadvice, mobile payments, peer to peer lending, SME funding and zero commission stock trading. Nothing is safe.
Don't think robo-advice will affect you? Well, Ric Edelman is the CEO of Edelman Financial Services in the US. They have 115 advisers and 26,000 clients, predominantly in the mass affluent market. Ric believes most advisers will be out of business before long due to the rise of robo-advice. Probably the most talked about robo-adviser in the US is Wealthfront. They offer tailored online portfolios based on your finances, investment goals and risk tolerance. In just two and a half years they went from startup to managing $1bn and they are backed by some of the biggest names in the tech world.
Who is most at threat of the robo-adviser?
Those who are really provide nothing more than allocating assets and picking investments. You might not lose your existing clients to a robo-adviser but it is investors in their 20's and 30's who will be the first movers. One unknown is how investors will react in a market downturn - will the robo-adviser reassure them and keep them on track?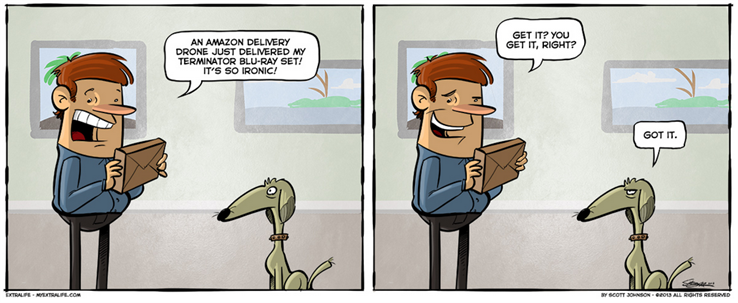 2) Video
Recently Twitter has followed Facebook in making a bigger push into the video space. Video has a far greater ability to make the personal connection than an email, phone call or a written blog.
How might an adviser use video?
You currently give a client a 60 or 70 page advice document to try and explain their financial life and your recommendations. Imagine if you could easily put that into a video format. The adviser could talk through the key points and use explainer videos to present strategies in a simple to understand way.
What if you could send personalised video messages to clients in half the time it takes to send an email?
Imagine a client comes into your office and you give them an Oculus Virtual Reality Headset. You show them their virtual world - what their life looks like in 20 years if they follow your recommendations compared to their life with no change to spending and savings habits. Fidelity Labs has already developed a virtual reality app where investors can visualise their stock portfolio as a city.
I predict the rise of video and the use of Skype (and similar services) for client interaction will mean you are competing with advisers not just locally but all over the country.
3) Longevity
When planning to make sure a client doesn't run out of money, how far forward are you thinking? Life expectancy? Life expectancy plus 5 years? Age 100?
Statistics from the ABS show how life expectancy at birth has changed over the last 100 years in Australia:
55 for males and 59 for females in 1901-1910
68 for males and 74 for females in 1960-62
80 for males and 84 for females in 2010-12
We know that medical advancements have significantly improved life expectancy. Like most other technologies, their impact has grown much faster in recent years.
But what if we are massively underestimating how long a 40 year client could live for?
Peter Diamandis, who Forbes Magazine named last year as one of "The World's 50 Greatest Leaders" has co-founded a company called Human Longevity. They are working on increasing the healthy, active human lifespan with a goal of making age 100 the new 60. A pipedream? Maybe, but even if they get close it could make for a much longer active retirement.
4) Mobile
What, your website is not mobile responsive?
In the US, mobile now accounts for 60% of digital media consumption while desktop makes up the other 40% (comScore). And according to Roy Morgan in Australia, 49% of us are already using our mobile device for banking and finance.
What will a client want to see from an adviser on their mobile device?
Pretty much anything they currently get via their desktop - portfolio valuation, progress tracking, personal spending, video messages, your website.
Let us know below if you agree or disagree with David? Has David missed a trend that will be bigger than one of these four?