March 2019
Cody is a very confident person. His knowledge and experience makes us feel very confident that his advice is right for us. We receive full care and attention when we need it. Cody explains things in a very clear way. Makes understanding things very easy.
March 2019
Cody demonstrates a comprehensive skill set relevant to his profession, as well as a strong willingness to continuously learn and improve. He has a strong client focus and clear human-centric values. Services offered extend beyond Cody's core expertise thanks to his solid professional network.
March 2019
Cody has been a genius, both for myself and my wife's financial planning and early retirement, His vast knowledge and advice on money management, investments,wills, superannuation, and various other areas has given me the best gift of all- Peace of mind. Cody explains his ideas in a simple to understand format. He makes time for me whenever I have a question, or need advice. Besides all his wisdom, he is just one good man to do business with.
August 2018
I was always very cautious about the services that financial advisors provided but Cody has been fantastic from day one. He is very efficient and trustworthy but most importantly he really knows his stuff!
July 2018
I have been working with Cody for nearly 6 months and he has been an incredible help to my business and my life. He is easy to work with, incredibly knowledgeable, and puts your best interests first. I would be happy to recommend him to anyone I know.
Cruz
Level 35, 477 Collins St
Melbourne, VIC 3000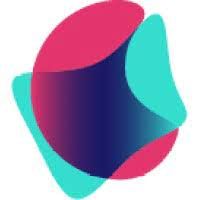 Adviser status

Silver

Rating

Number of reviews

6

First year providing advice

2013

Years of experience

10

Highest qualification

Master of Financial Planning

Language spoken