Tom joined the financial planning industry in 2007 and holds both a Diploma and Advanced Diploma in Financial Planning. He is also a Fellow Chartered Financial Practitioner (FChFP) and is currently completing a Graduate Diploma of Financial Planning. Tom passed  the FASEA exam in 2019.
Tom's priority is to assist people gain clarity with their financial situation. This enables them to focus on the things they really want to do with their life instead of being stuck in a maze of financial doubt which can lead to inaction and a lower chance of achieving their long-term goals and objectives. 
Due to Tom's background in the golfing industry, he also provides financial advice to some of Australia's top professional golfers.
My fees
I offer a free initial consultation for potential new clients.
Get in touch
Scope and complexity drive the level of the fee. It is up to the client as to how this is paid eg invoice, inside super (if relevant), insurance commissions (if relevant).
February 2023
We are extremely happy with the advise Tom has provided to us on our financial matters leading up to retirement. We have been clients of Toms for a number of years now and the information in this time have been delivered to us in a professional and personable manner. We feel very comfortable putting our finances in Toms hands knowing we are being guided in the right direction. We look forward to our continued relationship with Tom and all staff at Qualia Wealth...
November 2020
Tom Davis is the best. I have no hesitation in recommending him. Tom is very genuine, very honest and very realistic. He is genuinely interested and committed in making your investments work for you and move you in a forward direction. He is one of the nicest people you will ever meet. He has a great team around him.
November 2020
Our main drivers to see Tom was to ensure our children had financial plans in place to support their education requirements and to set myself and my husband up for retirement. I'm confident that with Tom's advice we have ticked those boxes and have made smart investments for our family's future.
November 2020
Very happy with the advice we received, Tom is extremely knowledgeable and we fully trust the direction he has sent us in
November 2020
There are many great points about Tom but the one that stands out for me is, nothing is ever a bother to Tom and he rapidly responds with a phone call and follows it up with an email.
Adviser status

Platinum

Rating

Number of reviews

83

First year providing advice

2008

Years of experience

15

Highest qualifications

Graduate Diploma of Financial Planning

Fellow Chartered Financial Practitioner (FChFP)

Language spoken
Qualia Wealth
1147A Sandgate Rd
Nundah, QLD 4012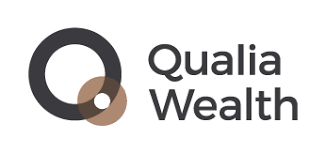 9:00am – 5:00pm

Monday – Friday
Consultum Financial Advisers Pty Ltd
AFSL 230323