I started out in Banking in 1987, and in 2000 I reached a career crossroads. I was introduced to financial planning as a career option and immediately fell in love with it. The opportunity to sit down with people and share their enthusiasm for their goals and dreams, as well as help through the times in life where things don't go quite to plan is immensely rewarding. I worked with a range of employers as an employed adviser. In 2012 I decided to leave these roles and establish my own financial advice business. This was a very successful period for the business as we won multiple awards. To ensure that I could continue to grow the business, we decide to partner with Viridian Advisory.
I like to have a collaborative approach with my clients to assist them achieve their financial goals. I understand that our clients have many different professionals in their life. My goal is to work with the other professionals in my clients' lives to ensure everyone is on the same page and working towards my client's goal.
I am a member of the FPA and I am a SMSF Specialist Adviser with an accreditation from the SPAA. I have completed my Master's in Financial Planning
My fees
I offer a free initial consultation for potential new clients.
June 2023
I have been with David for many years and have always found him approachable pleasant and great to deal with, he is well informed of current changing situations and I am happy with the way my portfolio is handled
December 2022
David always provide excellent advice and is very clear and concise in the information provided.
November 2022
David has confidence in his ability to understand our requirements going forward in our retirement.
November 2022
David is always prepared when we meet. He explains all the options and clearly outlines the reasons for his advice on options. If I call him between appointments he always takes my calls and gives me the time I need to explain my issue and provide advice. He follows up promptly and always delivers what he says he will.
June 2018
I have found David to be very knowledgeable and has my best interests as his focus. He is extremely trustworthy and i have full confidence in him.
Adviser status

Platinum

Rating

Number of reviews

7

First year providing advice

2000

Years of experience

23

Highest qualification

Master of Financial Planning

Language spoken
Viridian Financial Group Limited
Level 24, 140 St Georges Terrace
Perth, WA 6000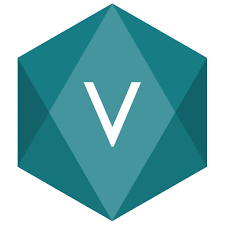 8:00am – 5:00pm

Monday – Friday
Viridian Advisory Pty Ltd
AFSL 476223