As a Financial Planner and business owner my passion is working with clients around their wealth creation and wealth protection needs.
Whether you are just starting out on your financial journey or are planning for retirement, having a sound financial plan in place will be incredibly beneficial. Advice is available in the following areas:
·         Cash flow strategies
·         Debt reduction strategies
·         Superannuation
·         Investments
·         Insurance
·         Retirement planning
My fees
I offer a free initial consultation for potential new clients.
Get in touch
Fees are based on your personal situation and will be discussed during our initial meeting.
October 2021
Shannon has given my husband and I advice in areas including Self Managed Super Funds and Retirement planning. Shannon was able to explain things to us in a clear way. Through Shannon's knowledge and experience, we are very confident that the advice given was right for our needs and has helped us plan for our retirement. We have always received Shannon's full care and attention when we needed it.
October 2021
Kate and I felt let down with our previous adviser and Shannon through her attention to detail and customer focus has turned that around. Her approach and responsiveness to our queries has been excellent and has provided us with a high degree of confidence in her advice. It is not a simple matter to trust someone with your life savings - We do not hesitate to recommend Shannon.
September 2021
I now look forward to my annual review with Shannon. I used to be quite ignorant about looking after my financial future or too busy to review my budgets, super or insurances. Shannon is so refreshingly honest and clearly has a high level of experience and advice. I no longer feel overwhelmed by anything 'financial' As a small business owner 14 plus years I never contributed to my super fund. She helped me switch to self managed and set up small weekly payments, so exciting to see this growing already, this year we doubled the payments thanks to her budgeting advice also. Was also happy to see the new investment fund growing after only one year. We have a goal to pay out a loan by the next review and set up another investment fund with the existing monthly payments. I have full confidence and trust in Shannon and she will always be my go to for advice. I highly recommend her services to anyone, even if you don't know where to start and need a review of your current situation. You won't be disappointed.
September 2021
Shannon's invaluable knowledge and understanding is always reassuring. We very much appreciate her professionalism, attention to detail & efficient work ethic. She is always able to fully explain all scenarios, choices and information that is presented and answer any questions we may have.
March 2021
Shannon has given me advice in areas including insurance, superannuation and managing debt. Shannon is usually able to explain things to me in a clear way. Through Shannon's knowledge and experience, I feel very confident that the advice given is right for my needs. I always receive Shannon's full care and attention when I need it.
Adviser status

Gold

Rating

Number of reviews

11

First year providing advice

2012

Years of experience

11

Highest qualification

Diploma of Financial Planning (1-8)

Language spoken
Infocus Securities Australia Pty Ltd
112-118 Mulgrave Rd
Parramatta Park, QLD 4870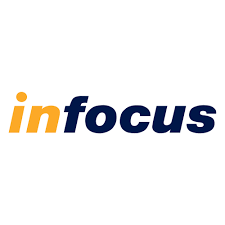 8:00am – 5:00pm

Monday – Friday
In person

Phone

Video call
Infocus Securities Australia Pty Ltd
AFSL 236523