Kylie works with her clients to uncover their goals and dreams, prioritise them, and put a plan in place to achieve them. With 25 years' experience in the financial and legal industries, including conveyancing, self-managed super fund administration and practice management has allowed Kylie to provide professional depth, and her commitment to continuous education brings consistent benefits to her clients.
The first thing that Kylie's clients notice are her world class interpersonal skills. With a focus on clients in their 40's, pre and post retirees, Kylie's ability to put herself in your shoes and then provide clear, simple and effective strategies set her apart from her peers.
Kylie has an Advanced Diploma in Financial Services, the Fellow Chartered Financial Practitioner designation, and the SMSF Specialist Advisor designation. She is a member of the Association of Financial Advisers and the Self Managed Super Fund Association.
As the recipient of both state and national awards for financial advice, including the coveted industry wide AFA Rising Star Award in 2015. Kylie's Clients can be assured that they have one of the most passionate advisers looking after their financial needs and helping them create the life they want and deserve.
A little bit from Kylie herself...
I love the difference that great financial advice can make. I constantly see the massive impact that financial advice has. It gives direction, rather than just stumbling through life and hoping for the best.
I work with my clients to uncover their goals and dreams, prioritise them, and put a plan in place to achieve them. This is done by starting with where you are currently at, working out where you want to be, and making a plan to get you there. Then monitoring your progress towards your goals, life doesn't always go to plan and your goals do change!
September 2020
We have worked with Kylie for a number of years, where she has looked after our personal insurance needs over this time. Kylie is a thorough, diligent and well informed adviser, who always goes the extra yard for her clients. I have no hesitation in recommending her!
May 2020
I and my partner received advice from Kylie regarding our superannuation, personal insurances, income and expense, and financial projections/planning. We have been extremely impressed with her knowledge of the financial areas mentioned above. In particular, her understanding and experience of the minutia, as well as her persistence to seek out all available options for consideration and appraisal, making informed decisions possible.
March 2019
Kylie has given me advice on purchasing personal insurance, managing super funds, home loans, managing debt, savings, investing money and many other things. We worked together to budget towards purchasing my first home, selling my first home, and investing the money the money for my future. Kylie has always explained my options clearly, and helped me make the best decision for my situation. With Kylie's knowledge, experience and enjoyment for her role I would feel more than comfortable recommending her services to anyone.
Adviser status

Gold

Rating

Number of reviews

3

First year providing advice

2012

Years of experience

11

Highest qualifications

Graduate Diploma of Financial Planning

Fellow Chartered Financial Practitioner (FChFP)

Language spoken
Mulcahy & Co Financial Planning
135-139 Tenth St
Mildura, VIC 3500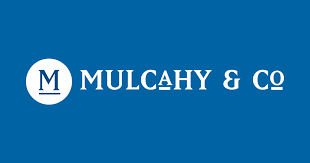 9:00am – 5:00pm

Monday – Friday
Mulcahy & Co Financial Planning
AFSL 340094