I enjoy what I do because I love making a meaningful difference In the lives of my clients. Guiding my clients through the complex world of rules and numbers and putting it a way that helps my clients feel secure that they can achieve their goals is extremely rewarding. Everyone has a unique situation which requires personalised solutions, finding this solution and working closely with my clients is why I come to work every day.
I consider myself to be a holistic financial adviser, and I'm competent across a variety of strategies and client demographics. However, I would say my passion is working with Mum & Dad style investors and helping to improve their financial literacy across their pre-retirement and post retirement matters. I love incorporating behaviour finance discussions into my conversations and helping clients to understand 'why' they make the decisions that to do with their money.
I also have a specialty working with clients who have been Totally & Permanently Disabled and facilitating claim paperwork and assisting with how best to manage any proceeds of an insurance payout both within or outside of superannuation.
My fees
I offer a free initial consultation for potential new clients.
Get in touch
I charge a fixed fee for initial advice based on the level of complexity your advice demands. I'm a holistic financial adviser who will consider your entire financial situation. I also charge a fixed ongoing advice fee based on several factors such as the size of your portfolio, complexity of advice / investments.
September 2022
I have been a client of Ryan's for more than 4 years (changed companies with him) and I trust him completely with providing advice on my financial affairs. Ryan is an excellent communicator - he is responsive to questions/queries and offers answers that are thorough and explained in terms that I understand. Ryan is a true professional with a personable approach. He went above and beyond the call of duty to assist a family member of mine during a very challenging time - I can't thank Ryan enough for providing that advice on superannuation and insurance matters that ensured financial freedom at the end of life. I would highly recommend Ryan as a trusted adviser.
August 2022
My wife and I find Ryan to be very approachable and easy to talk to. He is very prompt to answer any questions we have and always takes his time to explain things so that we understand. We are very happy with Ryan and the service he gives us. I would not hesitate to recommend Ryan.
August 2022
Trustworthy and competent.
August 2022
I'm a retired bank manager's wife and Ryan told me the policies he was discussing with my husband in a more simpler language than he would to my husband.
August 2022
Ryan came highly recommended, I wasn't disappointed. I found Ryan to be a very likeable young man, knowledgeable, patient, and always willing to get my family involved and answer any questions. I would not hesitate to contact him and his team at any time.
Adviser status

Platinum

Rating

Number of reviews

15

First year providing advice

2012

Years of experience

11

Highest qualification

Bachelor of Commerce (Financial Planning)

Language spoken
Viridian Financial Group Limited
Level 24, 140 St Georges Terrace
Perth, WA 6000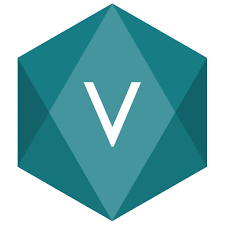 8:00am – 4:00pm

Monday – Friday
In person

Phone

Video call
Viridian Advisory Pty Ltd
AFSL 476223