August 2015
Ben put me at ease from the first time I met him. He helped me understand options I didn't know about and I now feel like I actually have a plan and am happy with where I'm heading financially.
February 2015
Ben helped me completely overhaul my finances with great results. Before I went to see Ben I thought I was doing OK, but Ben helped me in areas I didn't even know I needed it! He makes it easy to understand the confusing financial stuff, and you can tell he is really passionate about what he does. I would highly recommend Ben to anyone looking to make smart financial decisions.
January 2015
Ben really helped me take control of my finances. With his advice I feel like I am getting ahead financially much faster than I was when trying to do everything myself. Ben's customer service is fantastic and he always makes himself available if I have any questions or need help with any part of my finances. Thanks!
October 2014
Ben was a great help in getting my finances sorted. He explained my options in a way that was easy to understand and helped me choose the right strategies to realise my goals for the future.
October 2014
When meeting Ben I was unsure of the benefit of having a financial adviser, but the help he has provided has been invaluable. I now have a clear path toward my financial goals for the future and have confidence in the direction I am heading.
Pivot Wealth
Level M, 388 George St
Sydney, NSW 2000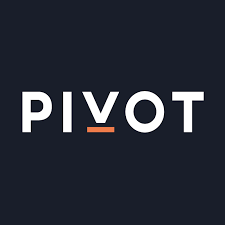 8:00am – 6:00pm

Monday – Friday
Adviser status

Gold

Rating

Number of reviews

12

First year providing advice

2011

Years of experience

12

Highest qualification

Master of Applied Finance

Language spoken
My fees
I offer a free initial consultation for potential new clients.
Get in touch
At Pivot we work under a fee only basis, meaning we do not accept any sales commissions, kickbacks, or other fees that might impact the quality or integrity of the advice we provide. At Pivot we value transparency and honesty throughout our entire Financial Advice and education process, and would be happy to chat you through exactly how our services might benefit you.
Fish Tacos Pty Ltd
AFSL 533055