Greetings to you, and thank you for reading this introduction.
I have been in the financial services industry since 2004, and have been providing effective financial advice solutions for the past 11 years.
I would suggest the vast majority of people in Australia would benefit greatly from a financial planner. With Invest Blue, we go a lot further than just finding the most appropriate Superannuation fund or Insurer for you. We invest time in you, understand your goals and dreams, and partner up with you through your life journey to help achieve your best possible life.
There are no assumptions from myself when it comes to your financial position and what you want in life. I do not judge. I understand we are all in our own unique position in life, however with my knowledge, skills and experience as a financial planner, I have little doubt you will be in a better financial position if you seek financial advice.
For a no-charge, introductory financial planning conversation, please contact me at invest Blue on 02 4744 2100.
My fees
I offer a free initial consultation for potential new clients.
Get in touch
July 2023
So easy to deal with and can relay what is happing in a manner that is understandable
July 2023
An excellent professional that meets the needs of his clients.
July 2023
Andrew was very perceptive to my financial needs and offered a range of solutions always giving me options.

He was clear, concise and authentic in interviews.

He was very knowledgeable about the market and what products would best suit me at this time.
July 2023
We've established a good relationship with Andrew. He listens and explains things well.
June 2023
As previously stated, he shows a high level of competency in financial things, is very amiable, easy to talk to, and seems to genuinely care about me as a customer.
Adviser status

Silver

Rating

Number of reviews

6

First year providing advice

2011

Years of experience

12

Highest qualification

Advanced Diploma of Financial Planning

Language spoken
Invest Blue Pty Ltd
Suite 7, 8 Castlereagh Street
Penrith, NSW 2750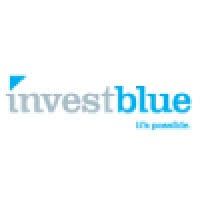 9:00am – 5:00pm

Monday – Friday
In person

Phone

Video call
Amp Financial Planning Pty Ltd
AFSL 232706