I have over 12 years of experience providing clients financial advice and leading teams of advice professionals across Australia's leading financial institutions.
I'm very passionate about helping my clients achieve their goals and enabling them to live the life they choose. My first step is to take the time to understand my clients personal values and aspirations before creating a tailored financial plan that suits their needs. I have been recognised for my client centric approach winning the Advisor of the Year award for three consecutive years at one of the nation's largest banks. I also represented the bank at the Financial Planning Association's international conference in Chicago.
Outside of work, I enjoy spending time with my family, being a dad and pursuing my hobbies of mountain biking and snowboarding.
My fees
I offer a free initial consultation for potential new clients.
Get in touch
August 2023
I was fortunate to be referred to Kieran after very disappointing experiences with previous Financial Planners/Advisers. Kieran has proved to be very professional, is always very organised for our meetings and presents information and recommendations in a manner that is very easy to understand. I feel confident in that he is fully aware of my circumstances both currently and for the future and provides advice based on these individual needs. Kieran always promptly responds to emails and phone calls. My daughter always attended meetings that I have had with Kieran and was very impressed with the advice and the manner in which he was giving it to me. Consequently, both she and her husband have now switched to Kieran to also be their Financial Planner/Adviser. I have no hesitation in recommending Kieran to family and friends as I am finally confident in the advice and support that Kieran provides.
August 2023
Kieran has always been open, professional, knowledgeable and caring. He has taken the time to understand our personal and family situation, giving us confidence in his advice. I have, and will continue, to recommend Kieran as a trusted Financial Planner.
August 2023
Kieren explains things in layman's terms which is why I use his services. He is always timely with his reviews.
August 2023
Every aspect of my engagement with Kieran was nothing short of professional. He took the time to completely understand my personal finances as well as my family situation before putting together multiple options for us to consider. Kieran will continue to be a trusted partner for my family and I'd highly recommend him to others looking for a knowledgeable and professional financial adviser.
June 2023
Very professional, knowledgeable, technically competent, friendly
Adviser status

Gold

Rating

Number of reviews

7

First year providing advice

2011

Years of experience

12

Highest qualification

Bachelor of Commerce (Financial Planning)

Language spoken
Viridian Financial Group Limited
Level 14, 1 Margaret St
Sydney, NSW 2000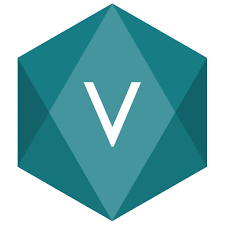 In person

Phone

Video call
Viridian Advisory Pty Ltd
AFSL 476223